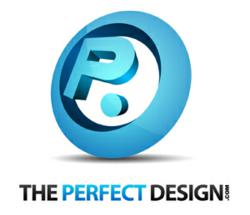 ...acquiring quality graphic design work is one of the most exciting steps in the process of launching or revitalizing a product.
(PRWEB) June 30, 2011
Choosing a new logo, website design, or other graphic design for your company can easily be the most enjoyable task a person has on their agenda. Something about talented artwork and marketing focus coming together to represent an exciting product is truly exhilarating. It is human nature to be enthusiastic about the marvelous new things in our lives. However, artwork can be frustratingly difficult to describe! When the latest thing someone feels passionate about is the new graphic design for their business, somehow words just aren't enough. It is for this reason that ThePerfectDesign.com, a graphic design contest site, has just launched the new Share With Your Friends feature that is making their website stand-out amongst the competition.
Essentially, the Share With Your Friends feature allows an individual or business in the process of selecting custom graphic design work, the 'Contest Holder,' to create a poll and then invite their friends, family and/or associates to view the most exciting entries for themselves. After the click of a button to enable the feature, the Contest Holders selects the range of specific entries or submissions to their contest that they wish to include in the poll. The Contest Holder then submits them for polling to whomever they wish via email. (Valid email addresses for each polltaker are required). In a few simple moments, an enthusiastic Contest Holder rids themselves of the necessity of relying solely on words to describe the remarkable artwork being submitted, and also obtains feedback from outside sources whose opinion they value.
The Share with Your Friends feature offered by ThePerfectDesign.com is especially helpful in situations where the Contest Holder is not the sole decision maker for the firm or business that is purchasing the design work. A board of trustees, a shareholder group, a faculty department, or local PTA can all weigh in on the decision about the final product simply by casting their vote in the poll. They can also leave specific comments for each entry, helping the Contest Holder perhaps see strengths or weaknesses that they might have overlooked on their own.
In addition to enlisting the expertise of those invested in the outcome of the final purchase, a Contest Holder could also use the Share With Your Friends feature to poll a selection of the target audiences they intend to market to via the end-product graphic design. If they are searching for a logo, website design, or other graphic design intended to attract teenagers, it can be incredibly helpful to administer a poll to a group of teenagers via this feature. In this way Contest Holders can determine which design is most likely successful within a target demographic or market before they pay for it!
Using the Share with Your Friends feature, the Contest Holder can create multiple polls, even targeting them to different groups of acquaintances (business associates versus close friends). They can also administer simultaneous polls, perhaps to a wide range of varying demographic groups. The poll results include an average rating for each design included in the poll, as well as the commenting capability. ThePerfectDesign.com recognizes that acquiring quality graphic design work is one of the most exciting steps in the process of launching or revitalizing a product. Share With Your Friends is just one of many ways in which they strive to energize the process with fun, recognizing the truth of the old aphorism, that happiness shared is happiness multiplied.
###