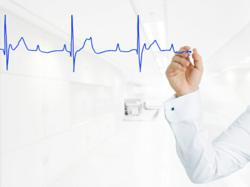 Helping medical practices save money on employee benefits is mission critical
Leesburg, VA (PRWEB) June 30, 2011
Cardiac Medical Services, Inc. announces new strategic partnership with its affiliated company, Health Management Solutions, Inc. This unique partnership will allow CMS to offer additional value added services to cardiology practices nationwide. The suite of services will consist of group health, life and disability insurance, with comprehensive 401k, 403B, Pension, and defined benefit planning.
Chairman/ CEO and founder Lawrence Stanley comments, "One of the key aspects of our core business, is that we're able to identify ways in which cardiology practices can generate additional revenue by managing their outpatient and ambulatory diagnostic needs. This partnership complements our existing service model well." Remarked Stanley, "We feel this is an opportune time to segue into a consistent and virtually untapped arena especially at a time when Cardiology offices and medical practices alike have undergone numerous reimbursement cuts by Medicare and commercial payers. They are aggressively looking for ways to cut costs without affecting the operations or moral of their employees."
Cardiac Medical Services, Inc is a sales and marketing organization for arrhythmia management services designed to assist cardiologists, interventional cardiologists, and electrophysiologists with identifying difficult to diagnose arrhythmias. CMS provides all of the necessary capital equipment to each facility enrolled in its service, eliminating the need for cardiology practices and hospitals of having to invest in the capital equipment and a 24/7 cardiac diagnostic center.
###