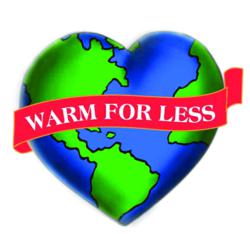 If your heating system is more than 15 years old, you can easily save 30%-35% on your heating costs by installing a new high efficiency system
Glen Ridge, NJ (PRWEB) June 30, 2011
Time to replace that old heating system? You might catch a very lucky break in JW Pierson Company's drawing for a brand new Peerless oil boiler. The 125-year old energy company provides heating oil and heating system installations throughout northern New Jersey, primarily in Essex, Union and Passaic Counties. This year they are offering one state-of-the-art, high efficiency Peerless boiler free to the winner of a drawing to be held August 31, 2011.
"We want to highlight our heating system installations and we always encourage customers to upgrade for efficiency to maximize savings on heating oil. With energy cost continually on the rise, it is more important than ever. If your heating system is more than 15 years old, you can easily save 30%-35% on your heating costs by installing a new high efficiency system," says Sales Manager Charley Holmes. He went on to explain that not only are the working parts such as burners more technologically advanced, but other aspects—like the insulated enameled steel jacket that reduces heat loss—is a feature that older boilers just don't have. All Peerless boilers are Energy Star rated.
To enter the drawing just fill out the form on the jwpierson.com website or send your name, address, phone number and email to: JW Pierson Win-A-Boiler Drawing, PO Box 1101, Glen Ridge, NJ 07028.
Jim Pierson, the scion of the company which has been family owned and operated for 125 years, cautions that the drawing is for the equipment only, and installation is additional. "But if you are in need of replacing your heating system in the near future, this is a very nice opportunity. A high quality boiler like this Peerless is worth about $2,000, so it's a significant savings for the winner. We wish everyone the best of luck!" The winner will be notified by phone or email, and posted on the company's website.
To learn more about JW Pierson Company, including the range of their territory and the services they provide, visit jwpierson.com.
###