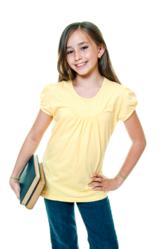 Formal education will make a child a living; self-education will make them a fortune
(PRWEB) July 15, 2011
A new animated educational program for children will help increase self esteem in kids and enhance many other important aspects of a child's life. Confidence in kids, self discipline, goal setting, making friends, focus, respect, and perseverance are all components any parent wants their child to have. Bright Confident Kids program empowers children by watching a short video each week, a child will begin to think more confidently and develop true self belief.
The very heart of the Bright Confident Kids program are 40 educational videos that not only keep kids interested because they are filled with excitement, but parents know they are much more than entertainment as they teach important and powerful life lessons. As children observe these videos they will begin to see themselves as they should which is in a positive and healthier light. Parents will notice a difference such as their children begin to challenge themselves more, growing, and progressing in all areas of their lives.
Other tools used to increase child success within this series includes seven quest charts, which allows the child to take the positive messages they are receiving and transform them into powerful, positive habits. The seven award certificates are given to the child every time they successfully complete a quest. They can be personalized so that your child feels special, boosting your child's confidence more than ever. Audio files of the entire Bright Confident Kids program are also included, allowing your child to listen to the lessons if they do not have access to a computer or DVD player.
Parents wonder how kids can learn so much and how self esteem for kids can be instilled from this program. The answer is because of its attraction to the child using animation, keeping their attention, and incorporating fun. Any parent can successfully see their child tap into the power of Bright Confident Kids with guaranteed success. Developed by a parent himself, Lee Mainprize is also a teacher who wants to share the success he achieved helping thousands of children through his self esteem boosting program.
"I have to be honest… most of the time I feel like I'm way too old to be watching cartoons… but not my son Leon. He eagerly jumps on my lap and can't wait to watch the DVD's. Leon watches the episode (they're around 2 minutes which is perfect for the typical child's attention span) and then he's onto doing the next part of his quest chart." Lee Mainprize
The valuable life skills your child will begin to obtain include varies skills such as:

How to handle pressure of a bully without physical force.
How to properly treat others using kindness and respect.
Why little things such as tidying up are important.
Learning how to become a leader and not the one who follows.
How to make new friends easily and be popular.
How to have and keep a positive attitude.
How to do the right thing and overcome negative peer pressure, and much more!
Set far beyond other programs for children, Bright Confident Kids helps your child in designing a life that they dream about. They come to realize that they do have the capability of achieving their dreams with these skills that are taught to them using this program.
Their actions will become positive habits, which then produce nothing but positive results.
As parents it's up to us to lead the way for increasing confidence in children. Visit BrightConfidentKids.com to take the first step.
# # #