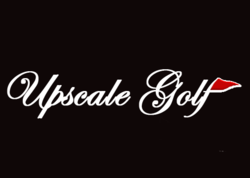 Las Vegas, NV (PRWEB) July 27, 2011
Upscale Golf is a 30-minute show that links golf with travel and life. The host of the show is Dr. Raj Jackson, International Golf Instructor and Celebrity. Dr. Jackson gives viewers upbeat golf tips, style advice, product reviews and life lessons. This show aims to make you a better golfer, but more importantly a better person.
Upscale Golf is a nationally syndicated TV show viewable on the Legacy TV Network in most major cities in the U.S.  It is a 13-week program that is seen locally in Las Vegas on KEEN TV, channel 119 Cox Cable every Saturday at 12:30pm Pacific Time. The show is also seen in Los Angeles, New York, Denver, Chicago, Philadelphia, Dallas, Atlanta, Washington D.C., Houston, Phoenix, St. Louis, Nashville, Pittsburgh, Cleveland, Tampa, Salt Lake City as well as many other markets. Upscale Golf gives golfers exactly want they want; world class golf instruction, product reviews, style advice, life lessons and sports health tips.
About the Host: Dr. Raj Jackson has enjoyed a career filled with both professional and athletic achievements. Dr. Jackson got his biology degree from West Virginia University and went on to become a Doctorate of Chiropractic from Life University. His first job was as a resort chiropractor in Jamaica for Superclubs Grand Lido Braco. During his off time, Dr. Jackson played and practiced with the resort's golf and tennis pros. Before long, he was beating both of them and wanted a sports job like theirs. He decided to change careers and get into sports. Dr. Jackson moved back to America and got certified as a USGTF Golf Teaching Pro and USPTA Tennis Teaching Pro. Dr. Jackson was certified at Penn National Golf Club in 2003 by the USGTF as a Golf Teaching Professional. He is also certified as a USPTA Tennis Teaching Pro at Flushing Meadows, NY at the USTA Tennis Center.
Dr. Jackson's golf career began by giving lessons out of the back of his car at a driving range in North Carolina. A local course owner gave him his first big break as the Director of Instruction at Woodbridge Golf Club in Kings Mountain, NC. Through this experience, he later became Head Golf Pro at Richmond Pines Country Club in Rockingham, NC.
After working the country club scene, Dr. Jackson took his talents to the seas, teaching golf for several cruise ships, such as Carnival, Holland America, P&O and Celebrity cruise lines. Over the next few years, he traveled to over 50 countries such as Russia, Egypt, Brazil, South Africa, Italy, Bermuda, France, and Morocco. While working on Celebrity Cruise Ships, he got the nickname "The Celebrity Swing Doctor," because he turned his golf clinics into shows. He transformed his golf seminar into a stage show called "Make Par Like a Star," and then took the cruise industry by storm. Raj left the high seas and brought his skills to Las Vegas, Nevada. He has lectured, taught and entertained throughout the valley, including at Primm Valley Casino, Town Center Lounge and at various charity golf tournaments.
In 2009, Raj was certified as a Master Golf Teaching Professional at Ahtwatukee Country Club in Phoenix, Arizona. In 2011, he teamed up with the Apple Stores of Las Vegas and executive produced Upscale Golf TV show. Raj Jackson has the resume, experience,  and the IT factor to be the fresh faced TV host of Upscale Golf. Stayed tuned every saturday at 3:30PM on the Legacy TV Network. For more information go to http://www.upscalegolftv.com or http://www.rajjackson.com.
http://www.uspta.com
http://www.usgtf.com
http://www.life.edu
http://www.wvu.edu
http://www.legacytv.wordpress.com
###