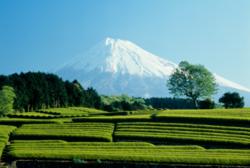 Rockleigh, NJ (PRWEB) July 14, 2011
Does anyone know if there is a more natural way to fight the aging process? Herbal detox tea contains essential elements that rejuvenate skin by encouraging collagen production and increasing skin cell production.
If anybody is looking for a new way to combat the harmful effects of aging, the answer is no further than your kitchen table. Using herbal detox tea as part of a balanced wellness plan can provide you with tangible results because of antioxidants like flavonoids.
Over the years, it's easy for toxins to build up in one's body in the form of free radicals. While some free radicals are naturally produced within the body, harmful external agents can lead to unwanted free radicals that affect your appearance. Fumes from production factories, exhaust from motor vehicles and other toxin-producing elements contribute to unnecessary buildup in your body.
Fortunately, there is a natural solution to the buildup of toxins. Some herbal detox teas contain polyphenol ingredients. Dokudami is one such ingredient that contains this neutralizing agent. Its neutralizing properties target harmful free radicals and soften the negative effects. Anybody enjoys a healthier body and healthier skin as a result. Moreover, Dokudami supports the immune system by stimulating blood cells that attack intruders carrying threats against health.
In summary, using herbal detox tea can help one increase vitality to your body. TEN-CHI CHA is an herbal tea that will help support a healthy immune system, restore one's youthful appearance and work against harmful environmental factors. Its literal translation from Japanese is "Heaven and Earth Tea." TEN-CHI CHA is a blend of 12 herbs. The twelve herbs found in the tea each contribute its own special approach to healing and detoxification. Loquat leaf is rich in several essential vitamins and fiber, which helps improve digestion; Mulberry leaf increases antioxidant production, which has an anti-aging effect on the body; sicklepod is another fiber-rich herb that improves digestive function; lindera leaf is often used to reverse the affects of respiratory problems; and Dokudami, a jack-of-all-trades type of healing herb in Japan That is only 5 of the ingredients listed in TEN-CHI CHA; there are seven more useful herbs included that also help improve health and detoxify the body.
Herbal tea is one of the most effective natural methods to slow aging process. ECO VITA recognizes this, and searched all over Japan for the right blend of herbs to create TEN-CHI CHA. The product, produced in Japan, is specially brewed by roasting each herb individually. The tea also has no calories, sugar or caffeine. The newly improved TEN-CHI CHA will be released on July 14, 2011 with completely renewed package.
# # #