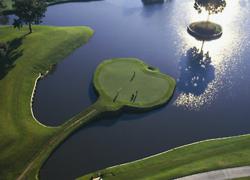 Absolute Auction - Oceanfront Condo with Financing Assured
Jacksonville Beach, FL (PRWEB UK) 25 July 2011
Price and terms have always been the drivers of real estate dreams. Exclusively Auctions will sell via auction a 4600 sq ft luxury residence in the heart of the Florida beaches with a stunning oceanfront view will be sold to the highest bidder, regardless of price. The terms are guaranteed financing to the highest bidder.
In the face of reserve and hanky-panky minimum bid auctions, this Absolute Auction turns the industry on its heels. Whether the final bid is $1 or $10-Million dollars, the luxury villas will be sold to the highest bidders. With forty percent down, the highest bidders can expect to close and occupy a home in approximately 72 hours following the auction.
The purchase financing is not 'subject to bank or seller approvals' of the bid-price. The highest bidder will take it all. What's more, financing is guaranteed to all bidders that abide by the terms of the auction.
Frequently, U.S. banks use firms like REDC and other national auction houses to present what look like huge real estate liquidations. In fact, their low advertised minimum opening bids have little or nothing to do with the actual reserve or selling price set by the bank.
In a true absolute auction of real estate, the highest bidder is the buyer - and the seller has agreed in advance of the auction to transfer clear title regardless of the final bid price. Nicholas Varzos of Exclusively Auctions created this concept in Baltimore MD with a progressive seller that simply wanted to move his property in an otherwise static market.
Varzos says his sellers are prepared, capable, and ready to sell. All properties are free and clear from mortgage debt. They are virtually brand new. What's more, all the sellers believe in market equalities. Nicholas Varzos of MyNextAuction.com, AU2550 will represent the auction in Florida.
For more information about this important new twist on absolute auctions of real estate in Florida, contact Nicholas Varzos at1-(916) 826-7310 as soon as possible.
###