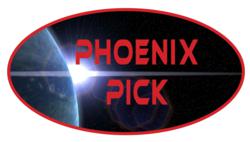 Rockville, MD (PRWEB) July 19, 2011
Fiction authors Kevin J. Anderson and Mercedes Lackey, featured on the New York Times best selling list, have signed on to participate in a unique project being put together by Phoenix Pick, the science fiction and fantasy imprint of Arc Manor Publishers. Mike Resnick (winner of over 51 awards, including five Hugos) is the editor of this series called The Stellar Guild.
The Phoenix Pick program pairs a veteran author with a newer writer, each contributing a story for a single, stand-alone edition within the series. Each of the two stories may be set in the same universe, or complement the other in some other manner.
This project offers less-established authors a new venue to sell their stories and also provides them with an exceptional opportunity to have their work introduced to science fiction and fantasy fans by current masters in the field.
It allows veteran authors the opportunity to provide newer authors of their own choosing a distinctive platform to launch or re-ignite their careers.
Mike Resnick, the series editor, is considered one of the most distinguished writers and editors in the genre. He has been nominated for a record 35 Hugo awards and has won the award five times. He is first on Locus magazine's list of all-time award winners, living or dead, for short fiction, and fourth on the magazine's list of science fiction's all-time top award winners in all fiction categories.
Kevin J. Anderson has penned over a hundred novels, 48 of which have become bestsellers; he has more than 23 million copies of his works in print. He is the author of the critically acclaimed Saga of Seven Suns series and has teamed with Brian Herbert (son of Frank Herbert) to write 13 books set in the Dune universe.
Mercedes Lackey is a New York Times best selling author with over 80 books in print. She is well known for creating complex multi-cultural worlds inhabited by human and non-human characters. Her acclaimed and best selling series of books related to the Valdemar saga takes place in the intricately woven world of Velgarth. To date there are 27 novels and six anthologies set in this world, and many of these books have become New York Times bestsellers.
All books issued under the Stellar Guild series will be available as trade paperbacks and ebooks.
About Phoenix Pick
Phoenix Pick, http://www.phoenixpick.com/, the science fiction and fantasy imprint of Arc Manor Publishers is a prominent publisher of some of the most respected names in the genre, including L. Sprague de Camp, Daniel F. Galouye, A. A. Attanasio, Christopher Stasheff, Mike Resnick and Alexei Panshin. A forthcoming anthology (Bug Eyed Monsters and Bimbos) includes parodies of science fiction by such masters as Isaac Asmiov, Arthur C. Clarke and Poul Anderson.
# # #