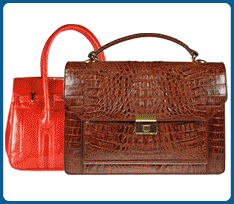 Use once our prime quality products
& feel a passionate life with quality
(PRWEB) July 06, 2011
Leather of the World, a leading online retailer of exotic leather accessories, is proud to announce the launch of new iPad 2 leather cases in their product line. Living in a fast paced hi-tech world, iPad users entails the best shield which is flexible, durable, fashionable, as well as affordable. These iPad leather cases are well-designed and protective yet remain thin and reasonably lightweight. Most of iPad cases allow users to set up the stand horizontally as well as vertically depending on their choice. There are several levels the stand can be fixed at. All ports and buttons are easily accessible so users do not have to be concerned about convenience of use. The cases functionality has been thoroughly tested, to make sure customers are receiving a quality product.
Moreover, the company also offers iPhone cases which is made from genuine leather. These leather iPhone cases have a stylish, yet somewhat rugged look. They are very comfortable and smooth to hold. All-in-all, the leather iPhone cases are protective, good looking, well designed and feels good during handling, AND they even smells nice! According to the people at Leather of the World, their collection is one of the best performing genuine leather products in the world. Superior quality leathers are lightweight, yet very strong and highly durable. As a matter of fact, the owner stated that the fiber structure of genuine exotic leather is among the strongest of any available leathers in the world today. So, even if one is not interested in iPad or iPhone genuine leather cases, one should definitely check out http://www.leatheroftheworld.com and their amazing collection of genuine exotic leather products. The exotic leather iPad and iPhone cases go on sale this month for a 15% discount.
About Leather of the World
The company offers outstanding and innovative leather accessories at competitive prices indeed. All skins used in the manufacturing process, are legally acquired in full compliance with international CITES regulation. For news on new launches, reviews, and company information please visit the website: http://www.leatheroftheworld.com or call +46 70 4534198.
###