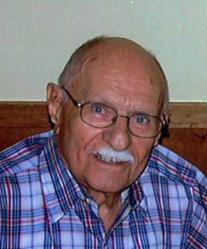 "Fidel's ethics are impeccable," said Joe Wolford, Construction Manager at The Henry Ford. "If we award a contract to Grunwell-Cashero, we know it will be done correctly."
Detroit, MI (PRWEB) July 19, 2011
Fidell A. Cashero, founder of the Grunwell-Cashero Company, was honored for his lifetime contribution to the construction industry when he was inducted into the Michigan Construction Hall of Fame.
In a career spanning over 60 years, Cashero has built the company into the premiere historic restoration and preservation contractor in the Midwest. The company began in Detroit, but today serves the region from that home office, as well as offices in Toledo and Cleveland.
Fidell still stops into the office regularly but his family carries on his legacy with his son, Scott as President.
"My father set standards of excellence in this company that we strive to uphold," said Scott, "He taught us common practices for preservation that are used today across the industry."
Greenfield Village, a client for over 50 years, is one of the company's marquee client but Grunwell-Cashero maintains and restores some of the most prestigious and recognizable buildings in the Midwest, including: the Fox Theater in Detroit, the Rosary Cathedral School in Toledo, The Federal Reserve Bank in Cleveland and the Cleveland Brown's Stadium.
"Fidel's ethics are impeccable," said Joe Wolford, Construction Manager for Facilities Management at The Henry Ford. "If we award a contract to Grunwell-Cashero, we know it will be done correctly and to our satisfaction."
About Grunwell-Cashero
Grunwell-Cashero specializes in building restoration, rehabilitation and preventive maintenance. Our skilled craft workers combine traditional practices from the past with the latest industry advances to deliver projects on time and under budget. The quality of our work is best captured by our completed projects and client recommendations. For more information and to review our award-winning portfolio of projects, visit http://www.gcbuildingrestoration.com
About Capital Letters
Capital Letters is a Business-to-Business marketing company headquartered in Ann Arbor that specializes in the commercial and industrial construction industry. Chris Hippler is the principal strategist and he leads a team that focuses on getting results for clients through print and online communications. 734-353-9918 (http://www.capitallettersmarketing.com)
###