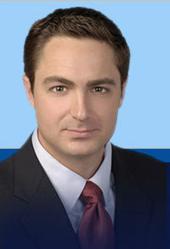 We aggressively battle insurance companies and defendants so our clients get the recovery they deserve.
Atlanta, GA (PRWEB) July 14, 2011
Atlanta auto accident attorney Evan Kaine at the law firm of Kaine Law has obtained a $200,652.60 verdict on behalf of a Georgia woman in an auto accident case.
Attorney Evan Kaine represented Terry Holmes in Terry Holmes vs. Dredrick Flood (10EV-010442A). The defendant who caused the accident was being chased by police and hit Ms. Terry Holmes head on. Amazingly, Ms. Holmes survived the accident but suffered substantial injuries and medical treatment for the years following. A lawsuit was filed in Fulton County, Georgia against the at-fault driver.
The verdict and judgment entered at trial brought Terry Holmes' lawsuit against Dredrick Flood to a close. Judge Jay Roth, in the State Court of Fulton County, presided over the trial.
Mr. Kaine stated, "We are very pleased with the result that we obtained and are glad that Ms. Holmes can now move on with her life."
About the Firm
As the founder of Kaine Law, Evan L. Kaine focuses his practice on personal injury cases, specifically automobile accidents. He is a recognized educator in the legal community by his contributions as a regular speaker at continuing legal education seminars. Mr. Kaine has been recognized by his peers with an AV Peer Review rating, is a Super Lawyers' Rising Star and is active in both the State Bar of Georgia and Georgia Trial Lawyers Association. Evan Kaine is also a part-time instructor at Georgia State University.
Serving clients from Atlanta, Georgia, Kaine Law is dedicated to providing legal services in the following practice areas:

Motorcycle Accidents
Personal Injury
Pedestrian Accidents
Founded in 2004, the legal team at Kaine Law has more than 15 years of combined experience. For more information about the firm, please go to http://www.AtlantaAutoAccidentLaw.com or call 1-877-884-8579.
###