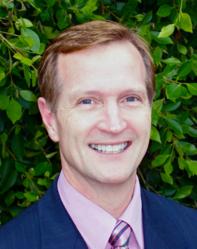 Perfect combination to fight acne, Dr. Moretz
Beverly Hills, CA (PRWEB) July 05, 2011
CoralActives is excited to share the news of its endorsement by Beverly Hills Plastic Surgeon, McCoy Moretz, MD. Dr. Moretz's review of the ingredients and product testing supports its use and its effectiveness in the treatment of acne.
"The team at Ermis Labs came up with excellent formulations to fight acne and clear skin. Their use of powerful ingredients made gentle with Sea Whip Coral Extract is a perfect combination," says Dr. Moretz.
CoralActives is a very effective two-step, once-a-day acne treatment formulated with powerful ingredients. The products are well tolerated due to the use of a renewable, natural anti-inflammatory called Sea Whip Extract.
The CoralActives Retinol Exfoliating Cleanser is a low-foaming formula developed with sensitive skin in mind. It combines a very unique encapsulated retinol delivery system with very fine microbeads and Sea Whip Coral. This triple-action creates the perfect exfoliating environment to prepare the skin to receive the Penetrating Acne Serum Gel. The addition of Sea Whip Coral in the cleanser also helps keep your skin calm and balanced.
The CoralActives Penetrating Acne Serum Gel goes on light and dries quickly. The use of 6% benzoyl peroxide and Sea Whip Coral provides a dual-action effect. The benzoyl peroxide goes to work killing the bacteria that cause acne while the Sea Whip Coral goes to work on reducing the redness and irritation of acne.
About Dr. Moretz
Dr. McCoy Moretz is a board certified surgeon with more than 23 years of experience and thousands of satisfied patients. An internationally renowned cosmetic surgeon, Dr. Moretz strives to innovate and revolutionize facial plastic surgery one patient at a time. An honors graduate of the Medical College of Georgia, Dr. Moretz completed his surgical internship and residency at Emory University and has operated successful private practices in Atlanta, Georgia and Beverly Hills, California. Board Certified by the ABO, a member of the American Board of Medical Specialties, Dr. Moretz is a Fellow of the American College of Surgeons; American Board of Otolaryngology/Head & Neck Surgery; American Academy of Facial Plastic & Reconstructive surgery; American Academy of Cosmetic Surgery; and American Academy of Otolaryngology / Head & Neck Surgery.
Dr. Moretz's Patient Philosophy
Every patient is unique and rejuvenation programs are tailored to the individual's needs and desires. After a thorough planning process, Dr. Moretz uses a treatment method that blends exceptional artistry with the most innovative and sophisticated Western surgical techniques. To promote healing and ease recovery, he incorporates traditional Oriental and herbal medicines.
About Ermis Labs
Ermis Labs is a skin care company committed to formulating safe and exceptionally effective products. Their focus on high-quality ingredients partnered with professional counsel from dermatologists, plastic surgeons and pharmacists has resulted in skin care products with the effectiveness of prescription products but the value and convenience of over-the-counter products.
For more information about CoralActives by Ermis Labs please visit http://www.coralactives.com.
###