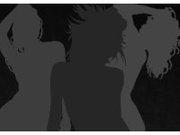 (PRWEB) July 05, 2011
ChiChi Girls, a new interactive modeling website for ladies to share and rate pictures, announces their new July pageant featuring 'ostentatiously stylish women of the world.'
The website allows ladies to enter monthly pageants and contests for prizes by uploading photos and videos of themselves, and having them rated by the ladies and gentlemen of the online community. Prizes to be awarded include vacations, new cars, education grants, cash and more to pageant and contest winners.
The theme for July 2011's fashion contest—summer dress fashion. Participants may upload as many photos of themselves in the July 2011 Pageant & Contest album of summer dress fashion. Once loaded, all entries are final and may not be removed, edited or replaced. Likewise, only one video may be uploaded with the same conditions. Winners will be picked by highest ranking and votes.
Creating a profile is free for all ladies. They can create a profile, upload photos and videos, post blog entries, topics in the community forum and updates in the bulletin board, and enter online pageants and contests. Contestants must be female and at least 18 years of age to enter.
Gentlemen are invited to join in on the fun too. Men can create a profile for free, and additional features allow them to send ladies virtual flowers; post topics and updates in the community forums and bulletin board; rate, comment and browse photos and videos; send messages to any women featured on the site; and vote for Miss Chichi Girl of the month and year. These additional features may require a purchase of credits or a member subscription.
Each country will have its own section featured on the website. Sections will include Miss World Chichi Girls, and a special annual section for Miss Chichi Girls of the year.
About ChiChi Girls
http://www.ChiChiGirls.com was founded by Gregory Rzeczko, and released in December 2010 by Soma Studios. It is an interactive modeling website that hosts pageants for women all over the globe to participate in and share fashionable, stylish videos and photos of themselves. The company's creative arts studio is based out of Brooklyn, NY, and this is their eighth website production.
Contact:
Gregory Rzeczko
718 216 3892
gregwrz(at)yahoo(dot)com
###