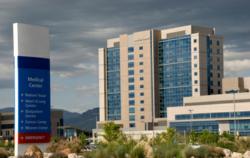 Houston, TX (PRWEB) July 18, 2011
Mesothelioma is a debilitating disease that is caused from exposure to asbestos. For several years, businesses, schools and even homes had asbestos in the walls. Until just a few years ago, researchers had no idea that this material could cause such a deadly disease. Asbestos dust can pose a health hazard and companies now are under strict regulations to keep asbestos out of their workplaces.
A postal service building in Oak Ridge, TN recently discovered asbestos dust that was coming from old floor tiles. Federal reports state that the dust particles could cause a health hazard for the 40 or so employees who report to work in that building every day. All of the mail for the Oak Ridge area is collected in that building and sorted there before heading out to its destination.
OSHA or the Occupational Safety and Health Administration issued a citation in May, 2011 stating that employees of the postal service in Oak Ridge faced the risk of being exposed to asbestos through contact with their mail totes and cases. The postal service however, claims that because the asbestos is in the floor and in an unused area, there is no potential hazard to any of the workers. OSHA officials supported the claim of the postal service whose penalty was reduced from $1,500 to just $750.
Could these workers be in danger of inhaling asbestos and developing Mesothelioma? Many experts from the Agency for Toxic Substances and Disease Registry believe that they could. The Agency states that "Significant exposure to any type of asbestos will increase the risk of lung cancer, mesothelioma and nonmalignant lung and pleural disorders, including asbestosis, pleural plaques, pleural thickening, and pleural effusions", which leaves each worker to determine the best course for themselves. They can continue to report to work and breathe in these potentially deadly particles or simply lose their jobs.
Danziger and De Llano is a law firm that helps people just like these workers. Thousands of people over the decades have been exposed to asbestos while their supervisors were telling them that they were not at risk. Unfortunately, many have died from Mesothelioma long before they had the opportunity to state their cases. The number of Mesothelioma cases reported has grown significantly since 1964. The National Institute of Health estimates that approximately 11 million people were exposed to asbestos between 1940 and 1978. Danziger & De Llano, LLC helps those who cannot help themselves by advising them on their case and helping them to file the proper legal documents to seek compensation for their developed disease. Those interested in contacting the law firm can do so at the following:
Contact:
Danziger & De Llano, LLP
440 Louisiana, Suite 1212
Houston, TX 77002
(713) 222-9990 Tel
(866) 222-9990 Toll-free
(713) 222-8866 Fax
For more information and assistance about mesothelioma cancer, visit Mesothelioma Medical at http://www.mesotheliomamedical.com.
News Source: http://goo.gl/8toFp
###