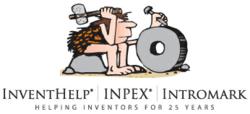 Pittsburgh, PA (PRWEB) July 01, 2011
InventHelp®, America's largest inventor service company, announces that one of its clients, an inventor from North Carolina, has designed a medical device that would assist with the insertion of suppositories. This invention is patented and a prototype is available.
The "Suppoz-Ease" would help to provide a more sanitary means for inserting suppositories. The invention could minimize the discomfort for the patient, and would help save time and effort for the caregiver. The Suppoz-Ease would be ideal for hospitals, resting homes and home health care agencies.
The invention would consist of a small, bullet-shaped syringe that would be pre-filled with lubricant and would feature a standard plunger. Produced from paper or plastic, and opening would be included at the base for the suppository itself. To use, the health care provider would insert a suppository into the syringe, and then use the plunger to easily insert the suppository. The Suppoz-Ease could be offered in a variety of sizes.
The inventor, a nurse, designed the Suppoz-Ease because of her years of experience in the medical industry. "I came up with this idea out of concern for the comfort and well-being of my patients," she said. "One of the complaints that I hear so often is how painful it is for them to be administered a suppository. This aid eliminates such discomfort."
InventHelp® is attempting to submit the invention to companies for review. If substantial interest is expressed, the company will attempt to negotiate for a sale or royalties for the inventor. For more information, telephone Dept. 08-CHR-1942 at (800) 851-6030.
# # #