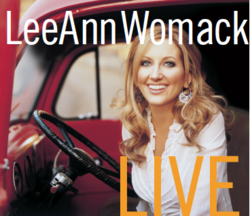 Fern Park, FL (PRWEB) July 06, 2011
After an extensive overhaul, The Orlando Jai Alai is ready to reclaim its former status as Orlando's best venue for live entertainment. With ample free parking, plush stadium seating, a gourmet restaurant, and custom sound and lights, The Orlando Jai Alai offers a unique concert experience. 7/22 will mark the first time in over 25 years that there has been a concert at The Orlando Jai Alai.
Tickets are on sale now for the opening show – LEE ANN WOMACK
If you are looking for what is happening in Orlando visit http://www.orlandojaialai.com.
Friday July 22,2011
At 8:00 pm
6405 S. US Highway 17-92
Fern Park, FL
407 338 6221
http://www.orlandojaialai.com
Information about live music in Orlando and other upcoming events in Orlando is available on web site.
###