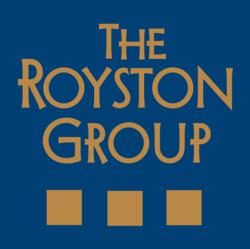 The strength of Comerica's financials combined with the excellent location and the triple net lease make this an ideal low maintenance real estate investmen
Los Angeles, CA (PRWEB) July 05, 2011
The Royston Group has been selected to market long term fee simple ground lease located in Lewisville, TX (Dallas/ Ft. Worth MSA). The building was constructed in 2009 and sits on 1.25 acres of land that is leased to Comerica on an absolute triple net lease basis for 20 years.
The site is located in front of the Super Target anchored Lewisville Towne Crossing Shopping Center. Other tenants in the center include Best Buy, 24 Hour fitness, Dollar Tree and Petsmart. The site lies in the heart of a main retail corridor which includes many national retail tenants such as Wal-Mart, Home Depot, Bank of America, Staples, and Ross. Due to strong market fundamentals and the superiority of the site, Cortese and Sutton believe the asset will sell quickly once the national marketing campaign is underway.
"This asset will be a great buy for a 1031 exchange buyer or an investor who is looking for safe returns from an investment grade rated company. Comerica is an extremely well capitalized company. They have a stockholder's equity in excess of $5.7 billion. Most tenants don't have those kind of financials securing their leases. The strength of Comerica's financials combined with the excellent location and the triple net lease make this an ideal low maintenance real estate investment," said Sutton.
For more information please contact Greg Cortese or Rob Sutton.
Greg Cortese, President of The Royston Group and Rob Sutton, Vice President specialize in the sale of single tenant net lease properties. The Royston Group is a privately held commercial real estate investment firm, founded in 1992. The company provides services for a multitude of net lease commercial property types including office, industrial, retail and medical. The firm has completed over $1.5 billion in real estate sales since its inception. http://www.theroystongroup.com.
###