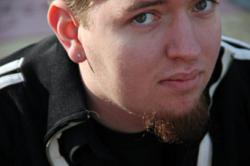 ...friends and family always say that I'm a good writer, but it's validating to hear it from someone not otherwise obligated to like it.
Los Altos, CA (PRWEB) July 05, 2011
Leaders in digital sheet music publishing and distribution, FreeHand Music, announced the winners from their original love song lyric writing contest inspired by the characters from the popular Fox television show, "Glee."
The company selected one grand prizewinner, Jordan Gray of Indianola, Iowa. According to Gray, his original duet for the characters of Rachel and Finn was inspired by the hit Broadway musical, Rent.
According to Gray, "it's rewarding just to know that I won… friends and family always say that I'm a good writer, but it's validating to hear it from someone not otherwise obligated to like it."
Gray's outstanding winning entry awarded him a new Apple iPad 2, complete with the FreeHand Music Viewer iPad app for digital sheet music. Finalists Mark Salter, Martin Ross, and Sarah Hirsch each received a $100.00 USD gift card to FreeHandMusic.com digital sheet music download store for their entries as well.
"It was challenging for our team to pick just one outstanding entry. We were thrilled with the response to this – mostly by the fans of the show over and above the interest in the free iPad – and the submissions were fantastic," reports Kim Lorz, president and CEO of FreeHandMusic.com.
About FreeHand Music:
FreeHand Music is the global leader in licensed digital sheet music publishing whose technologies continue to make music accessible through their online distribution system and award-winning MusicPad products. FreeHand Music offers sheet music for performers, educators, students, composers, arrangers, and musical directors from a vast array of categories. FreeHand Music's paperless alternative is a more environmentally friendly; saving time, resources, and costs for anyone using sheet music.
From Rock to Classical and Jazz to Pop and Soul, from Country and Blues to Children's classics and "Real Books," the company's digital sheet music website offers hundreds of thousands of titles for nearly instant, legal digital downloading. FreeHand music products are authorized and licensed for Disney, Sony, EMI, BMG, Mel Bay, Carl Fischer Music, Universal, Sher Music, and many others. Music titles are available via its more than 1,200 dealers worldwide and from the company's website.
For more information, contact:
Daniel M. East/The ECI Group™ for
FreeHandMusic®
Tel: 650.949.5000
E-Mail: deast(at)freehandmusic.com
Facebook: http://www.facebook.com/freehandmusic
Twitter: https://twitter.com/freehandmusic
TAGS: music, sheet music, education, publish, publishing, notation, software, free, glee, gleeonfox, glee on fox, fox, gleek, TV, television, musical, technology, internet, download, ipad, apple, tech, gadgets, technology, contest, score, musical, tabs, tablature, tunes, song, songs, instrument, sing, studio, concert, orchestra, band, musician, student, teacher, producer, arranger, performer, Apple, iPad, singer, songwriter, recording, studio, hit, hits, hit song, free
Note to Editors: Glee is a trademark of Twentieth Century Fox Television. FreeHand Music is not affiliated with Twentieth Century Fox Television. iPad is a trademark of Apple, Inc. FreeHand Music is not affiliated with Apple, Inc. MusicPad Pro®, MusicPad Pro® Plus, MusicPad Maestro™ are trademarks of FreeHand Music Incorporated. Other company and product names may be trademarks of their respective owners.
# # #