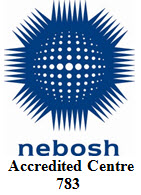 NEBOSH USA Oil and Gas Coming to Louisiana September 19 2011
(PRWEB) July 01, 2011
OSHE Consultants an international provider of Safety and Health Courses has recently been accredited as one of the few organizations worldwide that can provide NEBOSH highly technical certification involving Safety & Health in the Oil and Gas Industry. OSHE is the only accredited provider of this Course in the USA and Trinidad and Tobago where the company is also based. The program leads to an International Certificate in Oil and Gas Operational Safety. Participants are provided with a sound background into safety principles, practices, and management in offshore operations. It involves 5-days of intensive training, followed by a two hour examination. The NEBOSH qualification is unique in that it teaches participants at an international level the best practices from the USA, the United Kingdom, and Europe.
As a leader in HSE training, OSHE Consultants has the unique ability to leverage such an international course because of it strong affiliation with both USA and the UK standards. The president of the company Carlstien Lutchmedial, is the holder of professional safety designations (CSP, CMIOSH, CPP) for the USA and the UK coupled with many years of experience working and teaching safety to international audiences. OSHE is well known internationally for taking the USA OSHA 10 & 30 hours courses and Trainer Courses to international safety professionals. OSHE Consultants also provides Disaster Response, bomb incident response training, and CBRNE/WMD training.
Presently, OSHE Consultants is offering the International Certificate in Oil and Gas Operational Safety in Trinidad & Tobago and in Louisiana – New Orleans - USA. Organizations wishing to have this training conducted in-house can contact OSHE Consultants at oshe@osheconsultants.com or visit their website at http://www.osheconsultants.com. The organization also runs a HSE social network website at http://www.hsenetwork.org . The company is very excited that as the only provider of the International Technical Certificate in Oil and Gas Operational Safety in the USA, safety professional from the USA will now gain a global perspective of best safety practices.
NEBOSH International Technical Certificate Oil and Gas Operational Safety (USA) is probably the one certification anyone working in the oil and gas safety environment must possess. Participants learn from management of permits to work, process safety management, failure modes, fire and explosion hazards, to management of employees.
For in house training globally, visit their website at http://www.osheconsultants.com
###