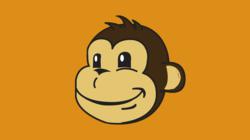 Same Day Parcel Collection in 60 Minutes
Southampton, Hampshire (PRWEB UK) 1 July 2011
Having recently grown their range of parcel delivery solutions from the standard next day to special delivery mail and a suite of international parcel delivery services, Parcel Monkey has brought their low-cost model to the same day parcel delivery market with the lowest prices on the market: from only £5.60 – collected direct from the customer.
Parcel Monkey saw the current prices in the same day market as being excessive and prohibitive for many small businesses. Nav Ramiah, Managing Director and Founder of Parcel Monkey commented: "If you take the most popular same day service on Google, they are currently charging £39.17+vat for a small parcel, weighing just 1kg from our office to Southampton Football Club, our service would be one third of that price at just £13.20+vat. We believe the incumbent providers are making huge profits and the expense of small business - this is something we aim to change".
With the convenience of Parcel Monkey's customers also in mind, the new service displays an estimated time of delivery – to the minute, which is something that no other similar service currently offer.
Of this feature, Richard Barrett, Technical Director, said "we invest heavily in technology to enable our customers to have a trouble free experience from the minute they land on our website to the time their parcel is delivered and logged on our system as complete. Allowing people to have a very narrow estimate of a delivery time will allow their customers and colleagues to spend less time waiting for a delivery and more time doing more important tasks."
New customers can locate the UK's lowest price same day delivery service by visiting the Parcel Monkey website: http://www.parcelmonkey.co.uk/sameday
###