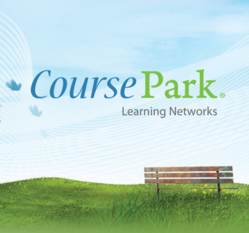 Approximately three months into a two-year program, the results have shattered all
expectations.
St. John's, Newfoundland and Labrador (PRWEB) July 12, 2011
In March of 2011, SmartForceNL was launched in the Province of Newfoundland and Labrador as a 2 year initiative provide learning management to every small/medium business and Not-for-Profit in the Province. Further, the goal of the initiative was to introduce the Province's workforce to the world of online learning and shift an entire workforce from passive learners to a workforce that actively and continually improves itself. The initiative aimed to improve the province's:

HR Capacity Development
Improved Labour Force Productivity through Personal Skills
Management and Development
SmartForce NL was sponsored and funded by the Provincial Department of Human Resources and Employment (HRLE). The targets they set included the adoption of 10,000 critical online courses by workers in the Province, 10,000 Newfoundlanders and Labradorians registered as CoursePark users; and over 100 small businesses and Not-for-Profits using CoursePark to manage their corporate learning. These goals were to be accomplished over a two year period. The aim was to create a culture shift in training adoption and utilization within the Province. Instead of 'giving someone a fish' so they can eat for a day, SmartForce NL's goal was to 'teach them how to fish' so they could eat for a lifetime.
By June 22nd, 2011 the results were already astounding. Emad Rizkalla, President and CEO for CoursePark noted, "Approximately three months into a two-year program, the results from CoursePark have shattered all expectations. In only three months there are over 3100 users on the system and over 4500 courses already taken on dozens of topics from Microsoft Excel to Health and Safety to Sales Leadership. There are already almost 40 corporations and Not-for-Profits in the Province are now using the system." At the current pace, SmartForce NL will have met all the Newfoundland and Labrador targets within 8 months, or about a third of the time set for the project. Rizkalla added, "Having these kinds of results this early in the initiative reinforce the fact that small businesses and their workers are hungry for a 'super easy to use', convenient and intelligent way to access and manage training."
Another sign of the remarkable success is the meteoric increase in traffic to the CoursePark website from inside of Newfoundland and Labrador since the launch of CoursePark NL. Tim Brown, CTO and head of CoursePark stated, "We follow Google Analytics on our website closely and we can see a significant increase in demand and activity. Our traffic patterns globally for a one month period starting in mid- show there were 13,474 visits from over 1600 cities in over 100 countries to CoursePark. A full 4600 of those monthly visits worldwide came from within the Province... or more than half of the total visits in Canada! The average duration of a visit was 7:51 minutes with visits to almost 9 pages. The feedback has been very positive. "CoursePark is now in discussions with 3 other Canadian Provinces and 4 US States to duplicate the program in other regions.
About CoursePark:
The CoursePark Learning Network, is Bluedrop Performance Learning's marquee product to help individuals and companies manage their learning, build and sell online courseware and improve their productivity. Bluedrop (formerly called ZeddComm Inc.), founded in 1992, is one of the oldest continuously operating online training company in North America. In 7 different industries, Bluedrop counts the global leader as its client.
For more information please contact Tricia Griffiths at triciagriffiths(at)bluedrop(dot)com or phone 1-800-563-3249
# # #