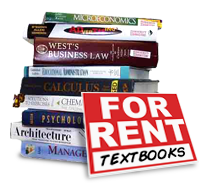 help students fight these greedy textbook publishers
Point Lookout, NY (PRWEB) July 01, 2011
Textbook-Coupons.com announces today their official launch and ultimate goal to help students save money on textbooks across the globe.
"It really isn't fair how textbook publishing companies continue to abuse their power and take advantage of universities, community colleges and students with their constantly increasing book prices. Besides the drastic price increases, they continue to produce new editions every year or two in an effort to stop students from buying older and lower cost editions." said Jacob King, Founder and Marketing Coordinator
Lets take math for example, the regular algebra textbook will have a new edition produced every two years or so, and students usually have no choice but to buy the new full price edition. Now obviously there haven't been any breakthroughs in the area of college algebra and there probably won't be for years to come. So the question is, why would there be a need for a new edition textbook?
The answer is simple, higher profits for publishing companies. And because of this, in recent years we have seen more and more textbook rental companies and e-textbook companies popping up to help students get books for a lower price while also capitalizing on this desperate market. The math textbook example applies to many subjects, but this is the strongest one because we all know that the field of mathematics hasn't changed very much in the last 50 years.
But what happens if a student decides to say screw the system and buy the older edition? They will run into a few speed bumps. With the math example the required homework problems will be slightly different and rearranged so they will not be consistent with the assigned problems. So even for these rebellious students, they have no choice but to purchase the full price edition so they can turn in the proper homework.
"It's all about greed, and the greed doesn't stop with the publishers, it even spills over to the textbook rental and e-textbook companies. This is where textbook coupon codes come in to keep prices competitive and put more power in the hands of the students. After all, they are the consumers and they should not be taken advantage of. Especially while trying to get an education and most of them doing so while on a tight budget." said the founder of the site Jacob King and CEO .
Keeping price's competitive and keeping textbook companies honest is the #1 goal of Textbook-Coupons.com. We want to stop this ridiculous price gouging by providing easy access to coupon codes and promotions along with helpful textbook budgeting information so the students can take the power back. The site will be constantly evolving but the mission remains simple, to help students save as much money as possible on their textbooks and fight these greedy textbook publishers and the powers behind them.
Website Homepage: http://textbook-coupons.com
About:
Textbook-Coupons.com was started by a group of web savvy, former college students who wanted to give students in the years to come a leg up by providing them with the lowest possible prices on textbooks. After experiencing this ridiculous textbook market first hand our motivation and web development experience led us to creating this coupon/information site.
Jacob King
Founder and Marketing Coordinator
Email: info(at)textbook-coupons(dot)com
Skype: +1 516 734 6037
###