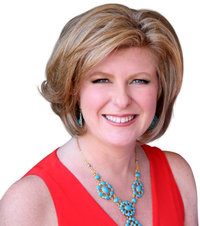 "Our mindset affects every single aspect of our lives, our income, and how successful our business becomes." ~ Fabienne Fredrickson
Stamford, CT (PRWEB) July 01, 2011
Fabienne Fredrickson, founder of ClientAttraction.com and one of the most influential and highly acclaimed marketing and success mindset speakers in the world has just announced her live and in-person "Millionaire Entrepreneurs Mindset Secrets" four-city tour.
"Our mindset affects every single aspect of our lives, our income, and how successful our business becomes," states business coach and mentor, Fabienne Fredrickson. "And whereby I used to think mindset was about 10% of the cause of success or failure, now I'm clear that it's about 90% of it. In examining how I used to stop myself from succeeding over the years and dramatically shifting my own mindset, I'm now able to virtually double my revenues every year, and my clients are doing the same. You can market your business until you're blue in the face, but if you don't have the right mindset for success, it will always be difficult to succeed. To increase your income dramatically, you must first clear the gunk inside."
Fabienne will be sharing her best mindset secrets in these four cities from 3:00 – 8:00 p.m.

Dallas, TX - July 18th
New York, NY - July 21st
Atlanta, GA - July 26th
Los Angeles, CA - July 28th
Entrepreneurs will learn shortcuts that can be put to immediate use in order to upgrade their mindset and clear the negative beliefs, fears and self-sabotaging behaviors stopping them from multiplying their income. In these half-day sessions with Fabienne, attendees will begin to:
Uncover the hidden reasons why they're not making more money
Discover the exact process to shift their mindset and income
Upgrade everything about their life—personally and professionally
To register for these unique half-day live events and to view video of Fabienne sharing her thoughts on mindset, visit http://www.MindsetTour.com. Tuition is only $45. (Includes presentation, mindset makeovers, networking and hors-d'oeuvres reception afterwards.)
About Fabienne Fredrickson:
Fabienne Fredrickson is founder of ClientAttraction.com, a company devoted to teaching entrepreneurs around the world how to consistently attract ideal, high-paying clients, put their marketing on autopilot, shift their mindset towards abundance and take a no-excuses approach to creating a highly successful and meaningful business, while working less. Through her workshops, courses, coaching programs, and products, Fabienne shows her students how to go from 5-figures to 6-figures in their business, and then from 6-figures to 7-figures, while still experiencing freedom and creating an abundant life they love. To receive Fabienne's free audio CD entitled "How to Attract ALL the Clients You Need", please visit AttractClients.com.
###