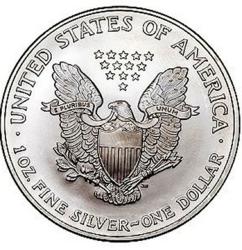 Silver Eagles Are in Highest Historical Demand
Los Angeles, CA (PRWEB) July 06, 2011
Gold bullion has been getting a lot of attention over the last decade due to the global financial markets and the need to hedge against inflation. While most counties, corporations and world banks are buying gold, individual investors are finding an affordable way to participate thru purchasing silver bullion.
Internationally, gold and silver is most commonly traded in 1 oz coins or bars. As gold has gone from $250 to over $1,500 in the last decade, most individual investors that buy gold monthly as a personal investment plan are looking to silver. This demand for silver along with an uncertain world market is driving the price of silver.
According to the US Dealer Regal Assets, the fever is rising and June has proved to be just as good as May for Silver Eagle Bullions Sales. Silver Eagles have already reached the 20 million sale threshold at the US Mint, with the total sales to date this year standing at 21.3 million and counting. This puts American silver bullion on track of 40 million units in sales this year.
Regal Assets advises its clients to stay consistent in precious metals investing and to strongly consider a precious metals Gold IRA backed by gold and silver. Silver eagles are guaranteed for the weight and purity by the US Mint and are internationally recognized. Silver bullion can be purchased and shipped for physical delivery in the USA by calling 1-877-962-1133 or online at http://www.RegalGoldCoins.com
###