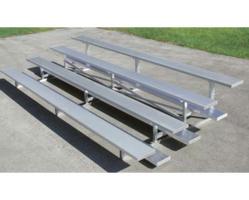 (PRWEB) July 01, 2011
Park and Recreation, a playground and park equipment company from Recreation Products, is proud to announce the newly redesigned ParkandRecreation.com. Recently, Park and Recreation added a significant number of new products to the site, including pool lifts, park shelters and other site amenities. Because of that, improving the site navigation was not only desired, it was necessary. Now, thanks to the new navigation functionality and page layout, it is easier than ever to find their products.
The two step process, of first adding new products and then optimizing search and navigation, grew out of the idea that ParkandRecreation.com should not only carry some of the products found at parks and recreation facilities, but all of the products found at parks and recreation facilities. Every park product that provides comfort, relaxation, fun, exercise or engagement of any kind has a place on ParkandRecreation.com. That way, school officials can find both playground equipment and outdoor picnic tables; sports facility owners can find both bleachers and fitness equipment; and park's department managers can fill their parks with equipment for people and pets alike.
In addition to the new features on the site, Park and Recreation has also made themselves more accessible to their customers through the use of social media. If there are any questions about the products, about the site, or about the company in general, customers can simply visit Facebook.com/ParkEquipment for the answer. They will also find deals and contests that are only available to fans of the page, so make sure to click the "Like" button after logging on.
About Park and Recreation
Park and Recreation specializes in the sale and shipment of playground equipment, picnic tables, bleachers, swing sets, fitness equipment, dog park equipment, park trash receptacles, park grills and other site amenities. They work closely with their preferred carriers to obtain the lowest shipping rates available. They feature products made of high quality, long lasting materials that are great for schools, parks, playgrounds and other commercial recreation facilities.
###