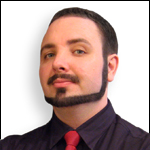 Las Vegas, NV (PRWEB) July 06, 2011
Standing in direct opposition of political correctness with an unapologetic goal of instructing his readers toward total domination, Drawk Kwast's "Domination Basics: Secrets of the Alpha Male Book 1" (ISBN 1453801898) offers a systematic approach to becoming a true alpha male—the fearless masculine leader who enjoys the biggest paychecks and most attractive women.
Kwast believes that society is waging war against the modern man, making the very idea of a strong, masculine, and sexual male a dirty concept. He says that he sees the effects of this in the desperation of 30-year-old feminized boys who have lost their power, confidence, and ability to succeed. His book is divided into three parts—social, business, and power basics—with each part instructing his readers how to gain control over each area of their lives. The science behind his methods is rooted in evolutionary psychology and neuro-linguistic programming (NLP).
Initial feedback has called Kwast egotistical, sexist, and narcissistic, but few argue with the effectiveness of his methods.
"Domination Basics: Secrets of the Alpha Male Book 1" is available for sale online at Amazon.com and wherever books are sold.
About the Author:
Drawk Kwast is a living example of the modern day alpha male. He's an entrepreneur, martial artist, and master of seduction. His methods have been called unconventional, and he makes no apologies as he teaches men how to dominate the competition at work, attract the most desirable women on the planet, and ultimately achieve a fulfilling life. Forbes, USA Today, Details, Worth, and Entrepreneur have all recognized him for his ability to transform his clients' desires into reality. He offers a 60-day, Total Experience Immersion training program at a cost of $10,000 to those seeking the Alpha Male lifestyle.
###