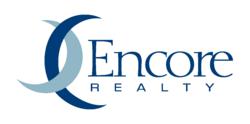 "We are very happy to add Pat and DeWayne to our Team here at Encore, they bring many years of experience as well as expand our Market into Bonita!"- Said Mark DiSabato Broker Encore Realty ,LLC
Naples, Fl (PRWEB) July 05, 2011
Encore Realty, a full service real estate company, has added Patricia Scott and DeWayne Talley to its Bonita Springs team. Together, the two agents bring more than 70 years of real estate experience to the firm.
Encore Realty is a full service commercial and residential real estate brokerage located in Naples and Bonita Springs, Florida and is a member of a vertically integrated group of companies that includes Encore Realty, Encore Development, Encore Asset Management of Florida/Ohio and Gateway-Encore Resort Management Services.
A native of Manhattan, Kansas, Scott is a graduate of Kansas State University with a degree in Business & Retail Management. Pat has been actively licensed to negotiate real estate transactions since 1975.  Since 1990, she has had her Florida real estate license and has been active in development sales representing three major developers and has an extensive knowledge of the area from South Ft. Myers to Marco Island. After completing sales on the existing phases of Bonita Village, she founded Bonita Village Resort Rentals, a privately held rental company with a focus on properties that are on or close to the beach.  Other endeavors include participation in the design, marketing, and on-site sales of The Esplanade on Marco Island and The Island Beach Club on Ft. Myers Beach.
Also a Manhattan, Kansas, native, Talley is a graduate of Independence Community College in Missouri where he studied business. Talley served a four-year enlistment in the U.S. Navy. After three campaigns in Viet Nam, he earned an Honorable Discharge and the American Spirit Award. Talley returned to Kansas State University to complete his education, founding a real estate company to pay for his education. He ran the company for 17 years. Talley obtained his Florida real estate license in 1990 and has managed sales offices for three major developers in seven developments.  The opportunity to grow with SW Florida the past 23 has provided excellent exposure to every major community as they were being built. With Scott, he completed sales on all the constructed phases of Bonita Village and participated in the design, marketing, and on-site sales of The Esplanade on Marco Island and The Island Beach Club on Ft. Myers Beach.
Encore Realty pursues optimum results on behalf of its clients who are purchasing or selling any type of residential or commercial real estate. Our market knowledge and extensive experience means Encore is able to offer its clients unparalleled guidance based on extensive market research capabilities, while operating at the highest level of integrity and honesty.
Scott and Talley has both completed more than 70 professional Real Estate & Mortgage Courses They are licensed with Encore Realty's branch office at 3998 Bonita Beach Rd. in Bonita Springs. Encore also has a Naples office at 2240 Venetian Ct. For more information, phone (239) 566-2350 or visit the company website at http://www.Encore-Realty.com.
###