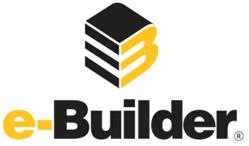 We continue to see incredible growth while our clients benefit from the sharing of ideas and input from our large and diverse owner user base
Ft. Lauderdale, FL (PRWEB) July 01, 2011
e-Builder announced another milestone today as it reached its 16-year anniversary of providing web-based, capital program and construction project management software to North America's top owners and construction management firms. During this time, e-Builder has achieved a series of important milestones and accolades. This year, the company has once again been recognized as one of the Constructech 50, a listing of the most influential construction technology providers with a strong and ongoing market presence. Published in the July/August issue of Constructech, the listing is determined by the editors of Constructech magazine.
Over the last year the company has announced prominent client signings that include:
1. Dartmouth-Hitchcock Medical Center (ranked among the top 50 by U.S. News)
2. The University of Chicago (ranked #9 by U.S. News)
3. Caltech (ranked #7 by U.S. News)
4. Metropolitan Council (largest public works project in the state of Minnesota)
In that time, e-Builder has also solidified its standing as the number one provider of project management software catering to the needs of facility owners. "We were very deliberate in our decision to focus on facility owners as they have unique requirements and needs", said Jonathan Antevy, founder and CEO. "We're happy to see our decision pay off – we continue to see incredible growth while our clients benefit from the sharing of ideas and input from our large and diverse owner user base."
About e-Builder
e-Builder is the leading provider of integrated capital program and construction management software for top facility owners and the companies that act on their behalf. The company's flagship product, e-Builder Enterprise, improves capital project execution, resulting in increased productivity and quality, reduced cost, and faster project delivery. Since 1995, e-Builder's technology leadership and construction industry focus has provided thousands of global companies, government agencies, and healthcare and educational institutions managing billions of dollars in capital programs with solutions to improve the plan, build, and operate lifecycle. The company is privately held and headquartered in Fort Lauderdale, Florida. For more information, visit http://www.e-Builder.net.
###