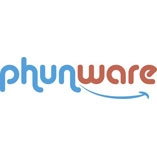 Austin, TX (PRWEB) July 01, 2011
Phunware proudly announces the Our America App for iPhone and iPod touch is now available on the App Store.
The Our America App is a tribute to celebrating our nation's birth and a virtual trip around the United States. The Our America App allows users to share amazing photos from across the country via Facebook and Twitter or create digital postcards of their favorite US destinations. Users can take photos of America's unique and captivating landmarks or browse original photos taken by others.
"This app personally means a great deal to all of us here at Phunware" said Alan Knitowski, Chairman and CEO of Phunware.
Features of the Our America App for iPhone and iPod touch include:

Posting as many photos as you want
Making digital postcards for any state in America
Accessing a personal Our America photo album
Viewing the Our America gallery and seeing postcards made by people all over the United States
Following the Our America dialogue through its Facebook and Twitter feeds
Celebrate the beauty of Our America this Independence Day with beautiful, vibrant and captivating images from across the country. Without the contributions of everyone, everywhere, we simply cannot celebrate the beauty, promise and hope that your personal lens of the country provides the rest of us.
The Our America App is available for free from the App Store on iPhone and iPod touch or at http://www.itunes.com/appstore/.
Like Our America on Facebook at http://www.facebook.com/OurAmericaApp and follow Our America on Twitter @OurAmericaApp.
About Phunware, Inc.
Phunware designs brandME™, the best branded mobile experiences in the world, along with PRAISE™, the global industry standard for bulletproof mobile application infrastructure. Phunware leads the mobile application revolution globally and is reinventing the mobile application experience for the benefit of consumers everywhere. Phunware has introduced category defining applications that challenge the outer limits of the best mobile devices on Earth and is defining the future standard for mobile application experiences. Visit us at http://www.Phunware.com.
###