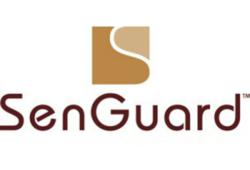 Homeowners and remodelers definitely recognize the value of SenGuard's advanced durability and performance technology, but especially the huge savings over professional application
Dallas, TX (PRWEB) July 02, 2011
The revolutionary new SenGuard™ Permanent Marble & Granite Sealer from CountertopSpecialty.com was chosen for a new episode of DIY Network's popular home remodeling show Sweat Equity.
SenGuard™ Permanent Marble & Granite Sealer represents a major technological breakthrough and is quickly becoming the top pick among homeowners and professional contractors like Sweat Equity host Amy Matthews.
The key to SenGuard's superior performance and durability lies in forming permanent bonds with the stone, which no other retail marble or granite countertop sealer is capable of. Another unique benefit is the simple "one-time" application with all necessary items included in the DIY kit:
· SenGuard™ Sealer to cover 50-200 sq. ft. of stone
· DVD "how to" apply video
· Written instructions
· Gloves
· Lamb's wool applicator
· Terry cloth finishing towel
· Easy application – no skill or experience required
For the Sweat Equity TV show a Minnesota couple installed a beautiful Carrara marble kitchen countertop while remodeling their home.
To ensure permanent stain protection of the countertop, Sweat Equity producers contacted Countertop Specialty, publisher of the leading consumer resource countertop website CountertopSpecialty.com to provide the SenGuard™ Permanent Marble & Granite Sealer Kit.
"This was a fun experience. We were certainly honored to participate in the production of the DIY Network Sweat Equity show. SenGuard is by far the most advanced sealer available, so I'm not too surprised they contacted us. I imagine the SenGuard technology will be standard in the future, but right now no other sealer compares and it's so easy to apply. SenGuard is definitely our top recommendation," states CountertopSpecialty.com owner Ryan Burden.
For most homeowners effective, long-term protection of their investment in expensive marble or granite countertops is of primary importance. However, decisions about sealing granite and marble countertops and marble and granite sealers can be daunting for consumers confronted with often conflicting and confusing advice from the Internet and other sources.
The SenGuard™ Permanent Granite & Marble Sealer DIY Kit from CountertopSpecialty.com solves this problem.
Originally the superior performance and stain protection of SenGuard was available only by costly professional application. The DIY kit was developed specifically for do-it-yourself homeowners saving hundreds of dollars on application.
"The SenGuard Sealer Kit has been a big hit with consumers since introduction. Homeowners and remodelers definitely recognize the value of SenGuard's advanced durability and performance technology, but especially the huge savings over professional application," notes Burden.
Nearly all currently available marble and granite sealers for kitchen countertops and bathroom vanities rely on the same basic chemistry developed many years ago. These "last-generation" sealers degrade over time, from general use and contact with cleaners requiring re-application of the sealer every 2-5 years in most cases.
In contrast, the SenGuard™ Permanent Sealer employs nano-technology and specialized molecules to achieve far better penetration into the stone for more thorough, effective and durable coverage when sealing granite countertops, marble, travertine tile or as a grout sealer.
Once absorbed these specialized molecules form permanent bonds with the stone that do not degrade over time either from use or from contact with cleaners.
SenGuard's advanced technology requires only a single effective application of the sealer for permanent protection reducing countertop maintenance costs while dramatically improving stain protection.
About Countertop Specialty:
Countertop Specialty is a luxury countertop fabricator and publisher of a leading consumer resource website providing A to Z information and advice on the selection, installation and maintenance of natural stone countertops and floors including recommendations on the best cleaning products for marble and granite countertop care, detailed "how to" ebooks on granite and marble maintenance.
###