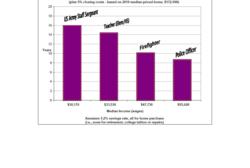 Participants did not shy away from talking about the role that racial diversity plays in ensuring effective CRA or fair lending programs;" said Michael Taliefero.
Arlington, VA (PRWEB) July 02, 2011
The Lending Industry Diversity Conference, Inc. (LIDC) held its 6th Annual Strategic Markets and Diversity Conference in Arlington, Virginia on June 22-24th, 2011. The attendees represented a large range of housing and mortgage market stakeholders including lenders/servicers, regulators, enforcement agencies, realtors, academia, home loan counseling agencies, civil rights groups and community based organizations. "The conference was designed to be a forum for the frank interchange of opinions and ideas surrounding the strategic marketing of affordable mortgages in a fair and responsible manner. Therefore, participants did not shy away from talking about the role that racial diversity plays in ensuring effective CRA or fair lending programs," said Michael Taliefero, Managing Director, ComplianceTech, a lead organizer of the conference.
This event was supported largely by ComplianceTech (Gold Sponsor), and other industry sponsors including Bank of America and Freddie Mac (Silver Sponsor), and Wells Fargo Home Mortgage (Host Sponsor).
The keynote speaker on Thursday, June 23 was Patrice Alexander Ficklin, the newly appointed Assistant Director of Fair Lending for the Consumer Financial Protection Bureau. The newly-formed Consumer Financial Protection Bureau, gains its oversight and enforcement authority on July 21, 2011 and is expected to focus much of its efforts on preventing discriminatory lending practices and using data-driven solutions to accomplish this enforcement.
"One priority for the Consumer Financial Protection Bureau is to work to make our policy decisions based on hard data and rigorous analysis," said Ms. Ficklin. She also intimated that data would drive the work of the new agency when she stated: "You at this conference are particularly interested in the use of mortgage data and we look forward to your analysis of currently available data and your thoughts about additional data that might be informative."
Also of noteworthy significance was the panel discussing the Qualified Residential Mortgage (QRM) proposal and its probable adverse impact on affordable and multicultural households if implemented substantially as proposed . Barry Zigas, Director of Housing Policy, for the Consumer Federation of America led the discussion with participants that included, Ellen Harnick, Senior Policy Counsel for the Center for Responsible Lending; Jeff Lischer, Managing Director for Regulatory Policy for the National Association of Realtors; Ken Marksison, Associate Vice President and Regulatory Counsel for the Mortgage Bankers Association and Jim Bennison, Senior Vice President of Capital Markets and Corporate Strategy for Genworth Financial. Although many of these participants usually take different viewpoints on housing policy, they were all in agreement during this session. Mr. Zigas indicated that the Washington Post referred to members of the group as an "Unholy Alliance."
The Center for Responsible Lending notes the difficulty for many Americans to save for a 10 percent down payment and an additional 5 percent for closing costs. As an example, a staff sergeant in the U.S. Army would need 16 years saving 5.2 percent of his annual income ($30,176) towards a home in order to make the down payment need to purchase a home of $172,900 (2010 Median Price Home).
MBA believes that since both the QRM and QM constructs were intended to achieve the same purpose of assuring better, more sustainable lending, both constructs should be essentially the same. Considering that the QRM restrictions would exclude too many borrowers from the most affordable, sustainable loans, MBA believes the QM proposal is a much better starting point for both sets of rules," said Ken Markison.
On the Fair Servicing and Analysis breakout session in the afternoon panelists focused on policies, procedures and best practices to mitigate fair lending risk in various aspects of loan servicing. The unprecedented levels of defaults and foreclosures have triggered heightened scrutiny of mortgage loan servicing by government agencies, legislators, consumer rights organizations and private litigants.
Joe Moran, Senior Vice-President and Chief Compliance Officer for Saxon Mortgage Services, Inc. noted, "At present, there is no uniform data standard for servicers to adhere to that brings consistency to the process." Mr. Moran called for regulators to come up with such a uniform data standard for servicers.
Of final note, after hearing consumer protection and fair lending enforcement presentations from DOJ, HUD and CSBS, the conference hosted a lively town hall meeting during which lender, policy analysts, community organizations, real estate professionals and researchers engaged in an exchange of ideas about national homeownership policy, the role of government in the housing market, the secondary market implications of recent proposed legislation and the implications on affordable housing and minority home ownership.
LIDC is a Washington, DC non-profit corporation dedicated to increasing employee/supplier diversity in mortgage lending in hopes of achieving higher homeownership rates and fair outcomes for the multi-cultural and affordable lending segments.
###