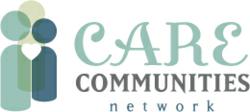 ... Care Communities gives you all the support to care for your aging parents ...
Saint Paul, MN (PRWEB) July 11, 2011
Care Communities announced today the official launch of its website http://www.carecommunities.net, focusing on the human aspect of senior care. The website offers an extensive and easy-to-use senior care communities catalog, and concentrates on supporting adult children with aging parents throughout the process of selecting a facility by providing a large variety of free senior care resources.
People with parents that are beginning the transitional part of their life often feel overwhelmed and left alone with the task of taking care of their loved ones' needs. However, these individuals can now seek free help and support from the online community that Care Communities has formed. Besides the website's blog and forum, resources such as a free downloadable senior care guide or a care type identifying quiz simplify taking care of beloved family members and cover all questions related to senior care.
The network also understands the complexity and challenges of finding elder care for parents.
"It is hard to accept when our aging parents, once role models we looked up to, cannot live alone anymore," says Derrick Shields, CEO of Care Communities. "But when you start supporting your loved ones, Care Communities gives you all the support you need and makes sure you are not alone during the complex process of finding senior care."
Furthermore, by emphasizing that aging is a natural process, Care Communities attempts to reduce the moral conflict adult children often face. This conflict consists of acknowledging parents' age and need for support on the one hand, and rejecting the idea of reducing parent's mobility and independence by moving them to a senior care community on the other hand.
"Arranging senior care should not be regarded as an unkind action but as an act of affection. There comes a point when it is generally in the parents' best interest to receive professional senior care," says Mr. Shields.
About Care Communities
Care Communities is the premier online destination for adult children searching for senior care resources and facilities for their aging parents. Through strategic partnerships with the most experienced and reputable care providers located all across the nation, its proprietary system allows users to browse senior care communities, financial tools and background information on aging from one convenient website.
###