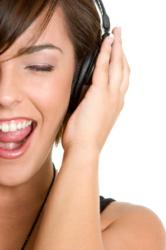 (PRWEB) July 01, 2011
This is the very popular program that teaches singers of all levels how to understand their voice and make it work for them by learning to become the best singers they can be without expensive equipment, costly trainers, or a huge time investment. Customers from around the world have achieved incredible success with the Singorama program, and the inclusion of the e-books take vocal training to the next level.
Designed as a supplement to the already super-successful program, the e-books cover virtually every aspect imaginable of singing and performing as a singer. It is not just the content contained in the e-books that is awesome but the layout as well. Each e-book is easy to read, is well organized, and provides excellent educational materials on the topic of voice development and performing.
Included in the e-books are detailed warm-ups, extensive vocal techniques, comprehensive voice care, broad assistance with pitch perfecting, and complete information about singing harmony, among other vital topics for singers of all levels. This is where most other programs stop, but not Sinograma. The e-books continue on, sharing valuable information to clients such as voice utilization when personalizing songs, stage performances, how to protect the voice during such an event, holding the microphone, dealing with stage fright, onstage movement, taking directions, choosing a song, rehearsals, proper audition etiquette, singing as a part of a band, working with instrumentation, and much more.
This at-home training program gives singers vital information that other programs leave out. Because of this, their customers often fail auditions, have problems during live performances, and just encounter problems and other hang-ups trying to reach their full potential. This does not happen to customers who use this program to improve singing. The supplemental e-books customers receive are fully illustrated and provide supportive assistance to step-by-step lessons, which are completely matched with supplemental audio files.
Customers from around the world that have used the new e-guides are raving about them. Adam Price from Australia had this to say:
"But from the audio ebooks that you supplied - combined with the real world examples that I could follow along with - was a real breath of fresh air."
Chris Greyling from Columbus, Ohio says:
"Since I am a singer/songwriter/guitarist, I enjoyed the advance book, and in particular the parts about song structure and singing on stage. I used to be a closet artist but since doing the course I have started performing at singer/songwriters' evenings and recorded some of my songs!"
ReviewsNest.com, a site that provides hands on reviews from actual customers, published the following review of the new e-guide:
"The audio lessons and the two e-books are first rate, and cover every thinkable aspect of singing."
For those with little singing experience or those brushing up after a long hiatus, the beginner's book in the program is perfect. It begins by exploring music and its history, and then focuses on the voice and how/what influences it. It truly is the science behind the art of song. Also included is the more advanced e-book, which delves into how to understand your own voice and how you can best develop it, and how to understand what you are capable of.
The Singorama e-guide to improve singing is the best solution for serious individuals looking to truly develop their vocal talent. For those not satisfied with the program, Singorama offers a full 60 day money back guarantee.
Visit Singorama Today And Explore All That It Has To Offer.
###