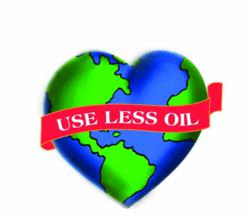 Our Biodiesel Pump is part of our commitment to offering high quality, cost-saving, green energy options to the area.
Mountain Lakes, NJ (PRWEB) July 01, 2011
Dixon Energy offers municipalities, school districts and corporations with substantial diesel usage, that as their fuel contracts come up for summer renewal, Dixon is offering significant volume discounts to fleets to encourage them to use this clean-burning alternative. Biodiesel is the alternative fuel of choice, produced from domestic, renewable resources such as plant oils, animal fats, used cooking oil and even new sources such as algae. Dixon Energy installed the first biodiesel pump in Morris County in 2009, and it remains the only one in the region.
It is not only preferred for "green" reasons by many (biodiesel has lower emissions), biodiesel also improves engine performance due to natural lubricants (which also reduces maintenance costs), and burns more completely than regular diesel fuel. It contains no petroleum, and can be blended at any level with petroleum diesel to create a biodiesel blend. Currently Dixon offers biodiesel blends up to 20% (B5, B10, B20). It can be used in compression-ignition (diesel) engines with little or no modifications. In essence, it is simple to use, biodegradable, nontoxic, and essentially free of sulfur and aromatics.
According to Dixon's Sales Manager David Leavitt, "Our Biodiesel Pump in Rockaway is part of our commitment to offering high quality, cost-saving, green energy options to the area. It is open from 6:00 AM - 11 PM, and provides environmentally friendly diesel fuel for contractors, truck drivers, all commercial consumers of diesel fuel, as well as any and all (non-commercial) diesel-powered automobiles." Leavitt added that fleets of diesel cars and trucks can take advantage of the volume discounts Dixon is now offering.
Dixon Energy has been serving Morris and Sussex counties for more than 120 years. In addition to the biodiesel pump at 99 Cobb St in Rockaway, Dixon offers heating oil, propane, air conditioning and complete service and installations. For more information, visit http://www.dixonoil.com or call 973-334-1000.
###