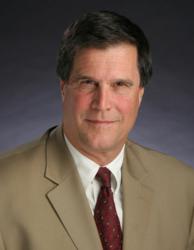 California trusts for the middle class
(PRWEB) July 05, 2011
New website for affordable trust. Anyone without a trust and owning real estate property in California is at risk of probate. Probate court is time consuming, costly and open to the public. To avoid probate Californians have been forced to choose between low-cost, error-prone, form trusts, or expensive, attorney-prepared trusts.
Now there is a new alternative combining the low cost of a form trust with the legal analysis, review and accuracy of an attorney prepared trust. Mark W. Bidwell, attorney at law and CPA inactive, has created a website, http://www.CA-Trust.com to provide trusts for $399. Service is provided to Californians and is not available outside of California.
Costs are kept low by using telephone interviews instead of office visits, limiting documents to only trusts and Wills and providing the service to clients who meet the following criteria.

real estate property owners
persons with assets more than $100,000 but less than $1 million
married persons with no children from a prior marriage
those who are under 65 years of age
The solution is a combination of traditional attorney-client phone interviews and the internet to produce a well crafted trust document.
The process
1. First step, call 949-474-0961 for a confidential, no charge consultation with an attorney to determine if this methodology is appropriate. (The caller will be first asked to provide an email address to confirm no attorney-client relationship has been established due to the phone call.)
The ideal client:

Is a real estate property owner
Has total assets more than $100,000 but less than $1 million
If married, has no children from a prior marriage
Is under 65 years of age
2. If client wishes to proceed, the next step is for client to make a payment of $399. Client and attorney enter into attorney-client agreement defining terms and conditions of legal services to be provided. Scope of services will be the preparation of a living trust and Will. If needed the services of trust transfer deed and preliminary change of ownership for an additional charge of $149 are added to the scope of services. No other legal services will be provided.
3. Client and attorney conduct a telephone interview. Minimum information needed is:

the full names of client
names, date of birth and age of each child
name of first choice to administer estate post death, if available, name of alternative choice to administer estate
name of at least one individual to inherit. If more than one individual will inherit, how the estate is to be divided.
the address of each real estate property owned
4. The Trust and Will are prepared and mailed or emailed to client for review. If all is in order, the client executes the trust. The trust signatures must be notarized. The Will signatures must be witnessed.
5. Title of real estate property, bank accounts and brokerage accounts must be changed into the trust to avoid probate. Change in title does not mean change in ownership or control. A trust transfer deed for real estate property must be prepared and recorded with the County Recorder. This site can provide trust transfer deeds. Banks and financial institutions must be contacted by the client to update their records.
Persons owning real estate in California need a trust to avoid costly and lengthy legal action in probate court. A trust need not be expensive or complicated. An affordable, basic trust is a wise investment.
To learn about the Seven Sins in Trust drafting click here.
###