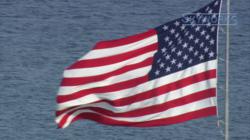 Every American should watch our film and feel proud
London, England (PRWEB) July 02, 2011
As the 4th of July approaches, British Production Company Skyworks Ltd has created a unique video tribute to America - America the Beautiful.
This also coincides with Skyworks launching their American Collection of aerial HD stock footage - well over 200 hours of high quality footage, shot to the highest technical standards and covering some of the most memorable sights of this great country.
"We love filming in America," says Colin Mills, a director of Skyworks. "The landscape is breathtaking and every American should watch our film and feel proud."
Skyworks Ltd. are no strangers to filming America from the air. They have filmed extensively in the east coast states and in the Pacific northwest for major US and international broadcasters. Now they are heading back to the US, this time to film South Dakota.
Skyworks' aerial content now can be combined together with a new multimedia platform called MediaSavi. This unique system combines web mapping and video streaming for a unique web experience.
###