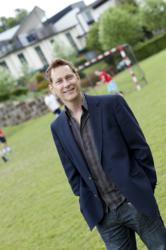 "Athletes are more confident about coming out today and in recent years the Internet has made a huge contribution to reducing homophobia."
(PRWEB UK) 4 July 2011
Professor Anderson compared the experiences of openly gay male athletes in today's American high schools and colleges with a similar sample of athletes taken eight years ago. He found that today's gay athletes have better experiences after coming out than those eight years ago, experiencing less heterosexism and the ability to maintain better support among their teammates.
"Athletes are more confident about coming out today and in recent years the Internet has made a huge contribution to reducing homophobia," commented Professor Anderson. "Social networking sites have allowed people to come out more easily and form communities. For example, one of the athletes who took part in the research announced his sexuality by simply listing on his Facebook profile that he was 'male' and interested in 'men'."
Professor Anderson, who is from California, has researched openly gay athletes in the USA for more than 10 years. "There's not been a single reported case of an athlete being bullied or seriously harassed over the past decade," said Professor Anderson. "This is a significant improvement and evidence of a clear trend that is challenging the pockets of homophobia in sport that still exist."
According to Professor Anderson, there has been a softening of the heterosexual masculine culture and this has a profound effect on the experience of gay men. "It seems that today's youth have grown up with gay friends – they have not been socialised into 1980s style homophobia," said Professor Anderson. "Heterosexual male youth today are much more tactile and loving with each other. They increasingly cultivate close friendships or 'bromances' with their straight male friends rather than portraying themselves as hard masculine men."
Professor Anderson says the situation is even better in the UK: "There have been openly gay sports stars coming out amidst resounding support. I'm optimistic that the situation is improving in the USA for professional athletes. More and more professional athletes, coaches and franchise owners are coming out in support of gay marriage and other equality efforts, and this is helping to combat homophobia and break down barriers in American sports."
This research was published in the April edition of the journal, Gender and Society.
###