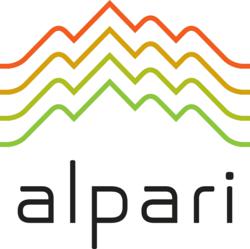 We are pleased to enter into this partnership with Dukascopy and offer its client base an alternative to trading FX in the U.S. with a regulated broker.
New York, NY (PRWEB) July 01, 2011
Alpari (US), LLC ("Alpari"), a global provider of online foreign exchange trading services, today announces its partnership with Dukascopy Bank SA ("Dukascopy"). Given recent regulatory change and uncertainty in the U.S pertaining to foreign exchange bank providers, the two companies have entered into an agreement which enables Alpari to offer Dukascopy's trading environment and technology to U.S. clients.
Alpari will be using Dukascopy's technological environment and will be providing FX trading services via a white label of Dukascopy's proprietary trading platform, JForex. The JForex platform will operate in compliance with retail FX trading regulations for Futures Commission Merchants and Retail Foreign Exchange Dealers in the United States. Platform liquidity and access to 35+ currency pairs will be provided by Dukascopy and will be available to all traders. The Alpari JForex platform will also be available in a demo environment.
Daniel Skowronski, CEO of Alpari (US) comments, "We are pleased to enter into this partnership with Dukascopy and offer its client base an alternative to trading FX in the U.S. with a regulated broker. We will ensure that the account transition process is smooth and we are confident that customers will be pleased with their decision to hold an account with Alpari."
Alain Broyon, CEO of Dukascopy Bank adds, "This collaboration between two leading companies in the market assures us that our U.S. clients will be able to continue to access Dukascopy advanced FX trading technology. In addition, Dukascopy Bank continues to build up its position as a liquidity provider and as a worldwide technological leader."
For more information, please visit http://www.alpari-us.com.
About Alpari (US)
Alpari (US), LLC was established in 2006. The company is based on Wall Street, in the financial district of New York City, where it is dually registered by the Commodity Futures Trading Commission ("CFTC") as a Futures Commission Merchant and a Retail Foreign Exchange Dealer and has been a member of the National Futures Association ("NFA") since 2007, Member ID: 0379678. Alpari (US) is an independent entity within the group of Alpari companies.
With a history dating back to 1998, the Alpari companies ("Alpari") are among the world's fastest growing providers of online foreign exchange ("FX", "Forex") trading services. The group of Alpari companies has more than 50 offices in cities in over 20 countries, including London, New York, Shanghai, Dubai, Moscow, Mumbai and Frankfurt. Combined, the companies look after over 440,000 customer accounts*, generating monthly trading volumes in excess of $160 billion**, and employ over 550 people* worldwide.
Trading foreign exchange, commodity futures, options, precious metals and other over-the-counter products carries a high level of risk and may not be suitable for all investors. These products may not be suitable for all investors. For more information about the Forex industry and the regulatory protections offered to those who trade within it, please visit the Commodity Futures Trading Commission (CFTC) and the National Futures Association (NFA) websites at http://www.cftc.gov and http://www.nfa.futures.org.
*December 2010 **November 2010
About Dukascopy
Dukascopy Bank technology is one of the leading solutions in the foreign exchange industry. The Swiss Company was founded in 2004, to fulfill market need for advanced technological trading solutions to traders.
Dukascopy Bank offers a unique and transparent Forex Trading Solution based on two main principles. These two values are the core of the ECN-Marketplace technology:
-Equal Trading Rights: All clients have equal possibilities to provide and consume liquidity within the ECN Marketplace;
-Transparent Pricing Environment: All clients have access to the same liquidity. Each and every client has the same data feed.
During years of presence in the brokerage market, the popularity of the company has been significantly increasing among individual and institutional clients. Customers fully rely on Dukascopy Bank's unique execution quality.
Today, Dukascopy Bank is an innovative Swiss based bank offering a unique combination of technological and Forex aptitude.
Dukascopy Bank is based in Geneva, Switzerland. Host to multiple international organizations, Geneva is home to people and cultures from around the world. Stability, security and high FX regulatory standards of the country fit perfectly with Dukascopy Bank's culture. Dukascopy Bank is supervised by the Swiss Financial Market Supervisory Authority (FINMA), institution that is charged with preserving and the strengthening public confidence in the security and integrity of financial centre.
Dukascopy Bank continues to follow its primary chosen business model (ECN) and constantly develops its relations with banks and financial institutions to create the world's biggest liquidity aggregator. Simultaneously, the services of the bank become accessible for large private and institutional clients, as well as for clients who trade with smaller account sizes.
###