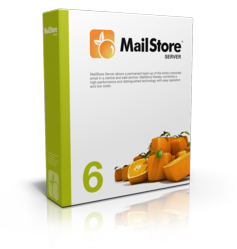 Viersen, Germany (PRWEB) July 02, 2011
Right on time for the release of Microsoft Office 365, deepinvent Software GmbH, maker of the MailStore product line, has announced that it is to provide full support for email archiving with the new cloud service. The latest version of the MailStore Server, the software solution for SMEs, can automatically archive individual Microsoft Office 365 inboxes as well as all emails in the company that are sent or received using Microsoft Office 365. This means that MailStore Server for Office 365 offers the same support as for local email servers like Microsoft Exchange 2007 and 2010. Legally compliant email archiving is now a reality for the new cloud office.
Another benefit of the central archiving of emails in the Microsoft Office 365 cloud is that companies can also access all emails locally and can therefore retain control over them. This means that a full email archive can be maintained, including historical emails, which guarantees data security and safeguards the company's independence from external server providers over the long term.
The archiving of Microsoft Office 365 is supported by the latest MailStore Server, Version 6. An implementation guide, which describes how to set up the archive, can be found under http://en.help.mailstore.com/Archiving_Emails_from_Microsoft_Office_365
Aside from compliance with legal requirements, email archiving also offers many other advantages. These include relieving the workload on email servers, the elimination of unreliable PST files, the simplification of data protection and recovery procedures, as well as protection against data losses of all kinds.
About MailStore Server
MailStore Server is one of the leading software solutions for email archiving for small and medium-sized companies. The solution is tested and certified on a regular basis by an independent auditing company. The product is aimed at small businesses, although it is also used by countless companies, public institutions, and organizations with over 1,000 inboxes. It is particularly suited for SMEs due to its minimal system requirements, simple setup, and low entry price. MailStore Server supports almost all email infrastructures, as well as Exchange Server 2007, 2010, and Office 365 (Exchange Online). You can download a free 30-day trial version at http://www.mailstore.com.
About deepinvent Software GmbH
deepinvent Software GmbH specializes in developing and marketing email archiving solutions. As an owner-operated German IT company, it serves a global market from its headquarters in Viersen am Niederrhein (Greater Duesseldorf). In addition to company solutions, it also offers desktop software for private users. Millions of users benefit from the free email archiving with MailStore Home software.
###