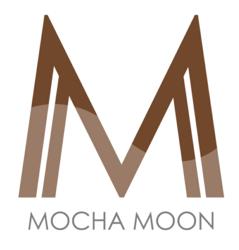 Atlanta, GA (PRWEB) July 06, 2011
Mocha Moon is the hot new luxury brand rising out of Atlanta, the new Mecca of haute designers and fashion trend-setters. "I'm going to let the world know that Atlanta's Buckhead Avenue is the next Rodeo Drive," says Lori Reynolds-Louis, CEO of Mocha Moon. Atlanta is saturated with movie, TV, music, and sport celebrities who live and shop in Atlanta, and Mocha Moon's products are gaining popularity among them. Lisa Wu-Hartwell of The Real Housewives of Atlanta takes her Perez Bag cosmetic organizer and Lori L. tote with her everywhere. Lori knew her bags were a hit when Raymond Western, former National Director of Education for LVMH and former Regional Training Manager at Yves Saint Laurent said, "your products are luxury", "Every woman needs this."
Determined to put Atlanta on the fashion map with their stylish accessories, Mocha Moon decided to participate in the AmericasMart Gift and Home Tradeshow, taking place in Atlanta, Georgia, from July 14, 2011, through July 21, 2011. "I am thrilled to make our national debut at this show," said Lori. Leading retailers from all over the country attend the AmericasMart Gift and Home Tradeshow seeking the next biggest product for the holiday season. The Perez Bag cosmetic organizer and matching Lori L. tote bag are not only retailers' favorite addition to a cosmetics-counter purchase, but a great gift for consumers to purchase for the busy women they know who need to be a little more pampered and a lot more organized.
Mocha Moon offers consumers a product they simply can't live without because it organizes a hectic life by putting everything at their fingertips. The company's products are a radical departure from cosmetic and tote bags currently being sold. The Perez Bag brings simplicity to the busy woman's beauty routine by providing a clutter-free way to carry every beauty necessity, from lipstick to brushes. The matching Lori L. tote bag organizes smart phones, iPads, and Kindles, allowing easy access and keeping everything secure. "I understand the hectic lives of today's busy women because I live it," says Louis. Lori applied her own experience of her demanding lifestyle, which includes children, work, working out, and traveling, to design the perfect cosmetic organizer and tote.
Mocha Moon organizers and totes are leather embossed with a crocodile print dipped in a shimmery mocha color. The collection showcases a unique blend of modern design and functionality offering unparalleled performance; the products not only look good, but they offer stylish solutions to your most basic needs while at home, heading to the gym, or traveling. "We eliminated the need to dig through your makeup drawer, provided an answer to safe transport of electronic devices that we simply can't conduct business without, and made getting through airport security easier with transparent, pullout pouches for makeup that snap back into place quickly," said Louis. "You can practically live in these bags and look good doing it."
Mocha Moon will proudly present its products with Mommy Millionaire, alongside its CEO and best-selling author, Kim Lavine, in Building 3 Booth 5-1903. Mocha Moon's mission is to make lives easier. Not only does the company help busy women get organized, but it helps support Atlanta Mission's women's shelter, My Sister's Place, via its nonprofit organization, Beauty and Books. For more information about Mocha Moon, visit http://www.mochamoon.com and http://www.beautyandbooks.org. Pre-tradeshow press inquiries are welcome.
###