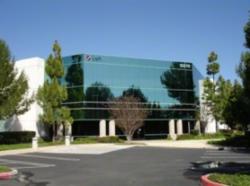 We provide services to companies whose day to day operations depend on their infrastructure running properly.
San Diego, CA (PRWEB) July 03, 2011
Enteracloud Solutions, a leader in mission critical Internet access, today announced that the company has opened access to a new, secure, SAS 70 Type II compliant data center in Rancho Bernardo, CA. The expansion to the new World Trade Drive Data Center follows the relocation of Enteracloud's corporate headquarters to Carlsbad, located in North County San Diego in January 2011. Enteracloud Solutions provides business-to-business co-location, Internet, hosted voice, and managed data services for organizations of all size.
The Statement on Auditing Standards (SAS) 70 is an internationally recognized auditing standard developed by the American Institute of Certified Public Accountants (AICPA). SAS 70 Type II compliance certifies that Enteracloud's data center has adequate controls and safeguards in place when hosting and processing data for the company's clients.
"Our new data center was designed to allow our customers to place their servers and data in a secure co-location with redundant generators, redundant power and a very large amount of multi-homed bandwidth," said Dave Wiedmaier, CEO of Enteracloud Solutions. "We provide services to companies whose day to day operations depend on their infrastructure running properly. By operating out of a data center that is SAS 70 Type II certified, we ensure that our data center upholds the stringent standards for controls and safeguards that our compliance regulated customers require."
The new facility delivers greater power density, advanced cooling technology and increased scalability versus previous data centers. The 88,000 square foot data center is built with an environmentally friendly air filtration system that can use external air to cool the facility when air quality matches certain optimal humidity and temperature parameters.
As part of the initial transition, Enteracloud Solutions will initially move approximately 100 clients to the new physically secure site that features biometric scanning, video surveillance, appropriate seismic controls and very early smoke detection apparatus (VESDA) in addition to being fully staffed 24x7.
About Enteracloud Solutions
Founded in 2010, Enteracloud Solutions has been providing business-to-business private virtual co-location, voice, Internet, and managed data services to small and medium sized businesses throughout the United States. The company is managed and operated 24/7 by seasoned Internet and data professionals who specialize in providing service to companies whose infrastructure is critical to their business. Enteracloud's team of certified network engineers provide the skill and expertise needed to deliver a range of networking solutions from simple to highly complex. For more information visit http://www.enteracloud.com or call 858-433-8650.
# # #