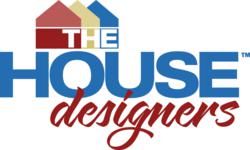 Portland, Oregon (PRWEB) July 04, 2011
The House Designers (THD) and ENERGY STAR® held their 2011 Design Competition Award Banquet on Friday, June 24th, featuring the leading U.S. architects and designers innovative, new, green house designs.
"This competition was designed to encourage THD architects and designers to create new, authentic, sustainable, energy conscientious home plans in support of our partnership with ENERGY STAR® and to encourage consumers and builders to implement green criteria in the design phase before construction begins," said Tammy Crosby, CEO of The House Designers, the internet's leading provider of residential house plans.
The results of this year's competition produced a new collection of sustainable homes that mix high-tech and low-tech materials and systems with timeless architectural styling with up-to-date floor plans to ensure years of easy, efficient living.
All plans will be available in THD's exclusive ENERGY STAR® Approved/Green House Plan collection and include requirements for energy-efficient features and construction details such as tight construction and duct systems, properly installed insulation, high performance windows, efficient heating and cooling equipment, ENERGY STAR® qualified products, appliances and more.
Danze®, Therma-Tru®, Fypon®, Wayne-Dalton® and Lumber Liquidators®, sponsored the competition and promote green building by investing and manufacturing in eco-friendly residential products. Product specifications are featured in the working drawings to make it easy for consumers to implement these green products in construction providing healthier living environments that use energy, water and materials more efficiently.
This year's competition featured two categories for house plans: Designs less than 2,000 square feet and designs over 2,001 square feet.
The winning designs for house plans less than 2,000 square feet were:
1st Place: Jim Wells
2nd Place: Edsel Breland
3rd Place: Brian K. Eicholtz
And for house plans over 2,001 square feet:
1st Place: David E. Wiggins
2nd Place: Alan Mascord
3rd Place: Brian K. Eicholtz
You can view the six award-winning house plans on YouTube as well as a presentation featuring THD's best-selling house plans from 2010.
ABOUT THE HOUSE DESIGNERS
The House Designers (http://www.TheHouseDesigners.com) is a leading, online residential house plan provider representing top U.S. architects and designers who comprise the majority of pre-drawn plans in America. THD has the best-selling, most popular house plans in America all under one roof owned and operated directly by the designers. THD has clients who have built their homes in every state in the U.S. and in 56 countries around the globe.
ABOUT ENERGY STAR®
ENERGY STAR® was introduced by EPA in 1992 as a voluntary, market-based partnership to reduce greenhouse gas emissions through energy efficiency. Today, the ENERGY STAR® label can be found on more than 50 different kinds of products as well as buildings and new homes. Products that have earned the ENERGY STAR®, prevent greenhouse gas emissions by meeting strict energy-efficiency specifications set by the government. In 2007 alone, Americans, with the help of ENERGY STAR®, saved $16 billion on their energy bills while reducing greenhouse gas emissions equivalent to those from 27 million vehicles.
# # #