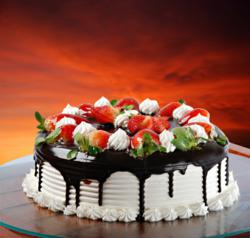 (PRWEB) July 03, 2011
Yummy Arts has educated interested foodies and aspiring pastry chefs for nearly ten years, offering video tips, recipes and more on the art of dessert decoration. The guides who produce these videos are all professional cake decorators with years of experience within the industry, and they are also active within the Yummy Arts forum community. Now Yummy Arts is pleased to introduce a membership plan that offers even more advice and education through the World Wide Web. In addition to offering the standard free services, members can now view step-by-step tutorials on a monthly basis, as well as other specialty options.
Yummy Arts delivers the experience of a cake decorating class from online, allowing pastry enthusiasts the option to learn the intricacies of the pastry arts. With the new membership option however, this educational forum becomes nearly elite. Offering a free professional step-by-step 'how-to' video added monthly, dessert articles written by expert bakers, photo galleries, discounts and more. The membership option also automatically enters users into contest drawings and giveaways. There are new fresh designs added each month to keep the site from going stale, and to expand the creativity of members. Members can cancel their memberships at any time though email and response times are usually within 24 hours.
The videos provided by the Yummy Arts team provide valuable educational information in a steady guided manner. Members can have access to videos detailing the cake decorating process from start to finish, as well as other dessert treats such as cookies and candies. Members could witness the creation of towering wedding cakes and festive birthday cakes, all while a professional pastry chef explains the process. Members are also given access to the onsite library where they can watch past videos that are neatly arranged into categories for easy reference.
Aside from the video tutorials, Yummy Arts also offers dozens of articles on cookie and cake decoration. The articles also offer in depth information for decorating ideas, recipes, tricks, tips and more. Members also have the option of browsing through the forum, which has an active, enthusiastic community offering advice and support. There is also a Tools section that offers information, techniques and tips for the use of common dessert decorating tools, such as parchment bags and lettering cutters.
The professionals at Yummy Arts each have a girth of knowledge and experience within the pastry arts industry. The team of pastry chefs at Yummy Arts are all established and successful within the world of pasty arts, each with a list of accomplishments and achievements unto themselves. Some of the decorators at Yummy Arts have been featured of Food Network, others have won competitions and awards and some have published popular books.
For additional information on the membership program, please visit MyReviewsNow. There is also a 30-day free trial available for interested enthusiasts.
###