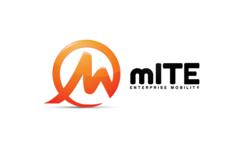 Logica selected mITE for its experience and proven track record in the area of mobile work processes and mobile device management solutions
(PRWEB) July 05, 2011
mITE Systems, a trusted provider of enterprise mobility services, announced today that Logica recently selected mITE as its enterprise mobility partner and provider for mobile device management solutions.
Logica is an industry-leading business and technology service company, providing business consulting, systems integration, and outsourcing to clients around the world. Logica views enterprise mobility solutions as business-critical for their customers and themselves, especially with the increasing number of smartphones and tablets deployed within corporate networks. However, the rapid expansion of requirements to support multiple vendors and versions of mobile devices poses new challenges, especially with asset management, security of enterprise data, and access of private devices within the corporate network.
Logica was searching for a trusted mobility provider that could enable its employees to effectively work in a mobile environment but that could also secure and manage a variety of mobile devices across the enterprise. The company currently supports thousands of mobile users across the organization, and the number of users and devices continues to grow. Logica selected mITE Systems for its experience and proven track record in the area of mobile work processes and mobile device management solutions. In addition, with mITE's strong focus and complimentary expertise with Logica's mobility practice, Logica and mITE will jointly bring enterprise mobility solutions to the market in the near future.
mITE's mobility solutions will lead to important improvements:
To give Logica's IT department the control it needs over all mobile devices in the enterprise, mITE will implement MobileIron's Virtual Smartphone Platform for mobile device management. MobileIron is an innovator in mobile device management and security solutions and is recognized by Gartner as a Leader in the 2011 Magic Quadrant for Mobile Device Management. mITE Systems is a partner and reseller of MobileIron solutions, implementing its award-winning platforms and software for managing mobile devices and applications. mITE will support Logica with the implementation of mobility solutions for an initial 2000 employees, with plans to expand services to at least 5000 mobile users across the organization.
The powerful combination of mITE's experience and expertise and MobileIron's mobile device management solutions will deliver the following benefits for Logica:

Support Mobile Device Expansion: as the number of smartphones grows across Logica's organization, mITE will provide its extensive experience, knowledge, and support across the business in areas such as implementation, hardware deployment and management, and managing mobile applications.
Real-time Insight and Control: the Mobile Device Management Portal enables Logica to gain real-time insight into its smartphone usage. This cost-control feature enables Logica to monitor usage as it occurs and take appropriate action immediately (an example: limiting excessive usage or roaming costs).
Application Management: the Mobile Device Management Portal enables Logica to manage its mobile applications, ensuring effective distribution, security, and inventory of mobile applications company-wide.
Mobile Device Security: both Logica's IT department and its users can effectively secure their data and control costs, even with employee-owned phones. Security features include data and content back-up, remote lock and data deletion for stolen devices, and access control.
"Bring Your Own Device" Support: with increasing requirements to provide enterprise management for employee-owned devices, Logica can allow employees to safely and securely access the enterprise network from their personal devices.
Future-Proof Technology: as Logica's IT department provides best-in-class service to its growing community of thousands of mobility workers, mITE delivers future-proof mobility solutions for both corporate and employee-owned devices - wherever the worker is located across the organization.
"Our employees create value for clients by successfully integrating people, business and technology", says Marcel Schilder, Head, IS Delivery Netherlands of Logica. "The knowledge and solutions of mITE enable us to successfully support our employees to effectively work mobile and to enhance productivity; at the same time our IT organization has all the control it needs to centrally manage, secure and deploy mobile data, applications and devices."
Mart Groot, Managing Director of mITE: "Many organizations are looking for a comprehensive and future-proof mobility solution rather than single applications to manage their rapidly increasing number and type of mobile devices. Expert knowledge of mobile technologies and processes is key to supporting organizations with their efforts to gain more security, visibility and control of wireless devices. The mITE team is proud to enable Logica realize its strategic mobility goals."
About mITE
mITE Systems (mITE) is a leading provider of enterprise mobility services that enables organizations to capture and leverage the benefits of mobile innovations and to manage mobility services throughout its lifecycle. mITE supports organizations in the adoption of smartphones, tablets, mobile applications and "bring-your-own" devices by applying its extensive knowledge and experience in delivering consultancy, implementation and operational management services (managed or hosted).
mITE is based in The Netherlands and has been serving over 150 enterprise mobility customers since 2002. More information about mITE on http://www.mite.nl.
###