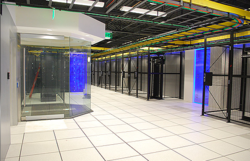 Disaster Recovery Solutions featuring VMware, EMC Clariion and Veeam Software
San Diego, California (PRWEB) July 04, 2011
San Diego-based Enteracloud has launched a new array of cloud computing services tied to the powerful Microsoft cloud platform, along with disaster recovery and colocation solutions.
Enteracloud offers customized cloud solutions for companies that are ready to make the transition to cloud computing at any level. As a Microsoft Gold Certified Partner, Enteracloud enjoys the highest level of membership status in the Microsoft Partner Program. This elevated status is awarded to companies that have met Microsoft's most rigorous partnership requirements. Enteracloud has focused on delivering enterprise solutions to small and medium businesses since it was founded in 2010.
Enteracloud's wide range of cloud services allows for a customized, enterprise-level infrastructure, enabling companies to choose a solution designed to meet their specific needs. Enteracloud offers private cloud services for greater data security, and cloud desktop solutions for a highly mobile workforce needing access to data and applications, anywhere, anytime. The company's newly designed website, http://www.Enteracloud.com, provides detailed information.
The company's state-of-the-art cloud servers are designed for hosting environments where uptime is critical. If any server fails, all virtual machines running on that server automatically restart on another server within the cluster - with no changes required to applications or software. As in the past, the company continues to offer dedicated servers, providing tailored systems for any level of computing power needed.
Most businesses back up their data, but few are truly prepared for a disaster, or even a minor power outage that can interrupt their operations. Enteracloud's new disaster recovery solutions are cloud-based and utilize EMC Clariion storage area networks to provide fully scalable, highly redundant storage and backup services. The company utilizes a state-of-the art data center in Phoenix, Arizona that enables it to provide each client with an entire infrastructure for data storage and replication for their disaster recovery needs.
The company's new colocation services offer a scalable infrastructure, flexibility for customization, and 24/7 monitoring by Microsoft Certified experts. Customers can also choose "managed colocation" which allows for a higher level of control over mission-critical applications and remote access for oversight. Both colocation options feature environmental controls, uninterrupted power delivery, managed on-site backup and full customization.
Enteracloud was established in 2010 with the mission of providing enterprise class services and infrastructure to small and medium businesses. The company leverages the enterprise infrastructure that is housed in three premier datacenters, strategically located to optimize connectivity, convenience and geographic diversity. For more information, please visit http://www.Enteracloud.com
About Enteracloud Solutions
Founded in 2010, Enteracloud Solutions has been providing business-to-business private virtual co-location, voice, Internet, and managed data services to small and medium sized businesses throughout the United States. The company is managed and operated 24/7 by seasoned Internet and data professionals who specialize in providing service to companies whose infrastructure is critical to their business. Enteracloud's team of certified network engineers provide the skill and expertise needed to deliver a range of networking solutions from simple to highly complex. For more information visit http://www.enteracloud.com or call 858-433-8650.
# # #