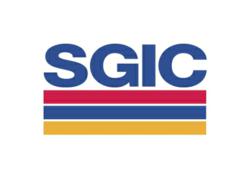 (PRWEB) July 06, 2011
SGIC is urging home cooks to be fire safety aware and to pay attention to what's on the stove with its claims data showing that over one in four SA house fires start in the kitchen*.
The insurer surveyed 450 SA households and found that**:

almost 70 per cent have been distracted and forgot something was on the stove;
an alarming 28 per cent have left the home whilst food was on the stove or in the oven; and
over 70 per cent have left cooking unattended to watch TV.
SGIC Home Insurance spokesman, Rob Cory said kitchen fires have the potential to spread quickly, often jumping to curtains or cupboards in a matter of seconds.
'It always concerns us to hear that people are still leaving cooking unattended despite regular warnings.
'Our research showed many of us step away to talk on the phone, surf the internet or squeeze in some housework.
'We also saw that around seven per cent of SA households don't have smoke alarms installed in their home and around 60 per cent don't have a fire blanket or extinguisher at hand.
'As we're into the cooler months where we all tend to spend more time at home cooking and with the heater on, we want to help SA households reduce the risk of home fires,' said Mr Cory.
To help prevent and be ready for a home fire, SGIC Home Insurance recommends households:

stay in the kitchen while cooking is on the stove;
install a smoke alarm(s) and test monthly. If you have battery-operated alarms, change the batteries at least once a year;
have an evacuation plan and make sure everyone in the house knows and practises it;
keep a fire extinguisher and fire blanket at hand in the kitchen;
don't key-lock deadlocks on doors when at home in case you need to leave in a hurry;
call 000 immediately if a fire does break out that cannot be safely and quickly controlled; and ensure your insurance is up-to-date.
For more information on how to make your home safer visit sgic.com.au/keeping-safe-secure/home-safety/fire-safety-precaution.shtml

SGIC SA home claims data 2006 -10.
** Survey of more than 450 SA households by Pure Profile Research in May 2011.
SGIC is a leading insurance provider offering Car Insurance, Home Insurance, Motorcycle Insurance, Travel Insurance, Business Insurance, Boat Insurance, Health Insurance and Caravan Insurance in South Australia.
###