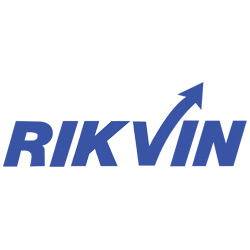 If you are keen, ensure that you are eligible, consult a professional agency, get your papers in order and go through the due process then it will be a cake walk and you will surely receive the coveted heavy government envelope.
Singapore (PRWEB) July 04, 2011
With stricter approval criteria and stringent screening of applications the much coveted Singapore Permanent Resident (PR) status is becoming elusive for foreign immigrants, but most applicants are taking the Professionals Technical and Skilled workers scheme route and remain optimistic says Rikvin Consultancy
Singapore government has been raising the bar higher for PR hopefuls, in response to the sentiments on ground. The gripe against competition from foreign talents did not go unheard and measures were taken since last year to pace down their influx in order to tame the competition. The strong hint of reassurance came early this year when the then DPM Wong Kan Seng, revealed that only 29,265 foreigners were granted PR, which is less than half of what was granted in 2009 (59,460 passes). Notably, this fades much in comparison against the previous years' approval numbers – 79,200 foreigners were granted PR, in 2008 and 63,600 approvals were made in 2007.
"The process of PR application has always been a formidable ordeal for the immigrants however Singapore provides the best standard of living and opportunities of growth because of its hub status in the region. So it is only natural that foreigners who have stayed here for a while develop a sense of belonging and nurture a hope to call Singapore their second home and PR status gives them the opportunity and the time to mull over the renunciation of their original citizenship. A good number of PRs do take the big step and graduate to citizenship" says Satish Bakhda of Rikvin consultancy
There are four schemes through which a foreigner can apply for Singapore PR status- namely the Professional/ Technical Personnel and Skilled Workers Scheme (PTS), Scheme for Investors, Scheme for Foreign Artistic Talent and lastly a Landed Permanent Residence for the super qualified individuals with exemplary qualifications.
A significant majority of the PR applications are made under the PTS scheme, which is the most certain route to obtain PR. Invariably the immigrants working here, aspire to make Singapore their second home, thus they become eligible under the scheme accounting for the popularity of the scheme. The selection process however has remained strict and the recent developments have made it more stringent.
A prospective applicant under the PTS scheme must be a holder of P, Q or S type pass and should not be more than 50 years of age. Applicant's family, that is, spouse and unmarried children under 21 years of age, can also be included in the application. The chances of approval are higher for applicants who have stayed in Singapore for at least two years consecutively and have remained gainfully employed during the period.
Applicants must have a clean chit of conduct and must posses impressive educational qualifications or command proficiency in skills that are in demand. The value addition that an applicant will bring to the country, family ties in Singapore, salary, financial standing, consistency of employment are some of the factors that will be considered closely.
Prospective applicants must take note of the commitments that come along with the PR status. Male children who are granted PR along with the main applicant must register for National Service upon reaching the age of 16½ years. They will be enlisted for a two year fulltime NS upon reaching 18 years of age and thereafter will be required to serve 40 days of Operationally Ready NS every year, until they are 50 years of age or 40 years in the case of non-officers.
The government has in the recent years cut back on the privileges given to the PRs in order to widen the gap of benefits between citizens and PRs. On top of existing citizen-only privileged policies in housing – which excludes PRs from buying new flat from (Housing Development Board) and from receiving government subsidies for property upgrades - childcare and education, the government has recently raised the school fees for PRs and other foreigners, widened the gap between healthcare subsidies for citizens and PRs to 20%. A block level quota has been implemented for PRs in the HDB resale market, ensuring preference to citizens and to develop an integrated society by preventing the formation of enclaves.
With the growing resentment against the influx of foreigners, the government is wary of its open door immigration policy and taking a very stringent stand towards approving PR applications. The scrutiny of applications for renewal of PR has also become very tight. Foreigners who have been granted PR status, if they have flouted any rules such as, staying away from Singapore for prolonged period – unless on grounds of employment by a Singapore entity or is out of job, then the chances of renewal are very slim.
Commenting on the present scenario, Satish Bakhda of Rikvin Consultancy, "the government has taken a stronger stance in tune with the sentiments of the locals and adopting very strict criteria, so approvals have indeed dropped. PTS scheme remains the predominant route for PR aspirants and potential applicants who meet the qualifications remain optimistic. With the paperwork being straight and sufficient qualifications there is less to worry; at our office we give a very objective opinion on the possible outcome to our clients, nowadays we do find that clients are very guarded and subject their applications to multiple checks. There are also some clients who in spite of our advice are willing to try the process even with all odds stacked against them; the system cannot be blamed in such cases. If you are keen, ensure that you are eligible, consult a professional agency, get your papers in order and go through the due process then it will be a cake walk and you will surely receive the coveted heavy government envelope."
About Rikvin.com:
Rikvin offers company incorporation for entrepreneurs worldwide. Established in 1998, Rikvin specialise in Singapore Company registration, Employment pass, Entrepass and related corporate services. Those wishing to embark on Singapore Company formation application proceedings can contact Rikvin at http://www.rikvin.com.
###