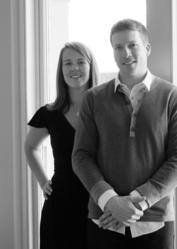 Fellowships can enhance resumes, support a career change or pay for graduate school.
Washington, DC (PRWEB) July 07, 2011
Vicki and Ryan Johnson are launching ProFellow.com, a new online database of professional and academic fellowships. To fill the database with 1,000 fellowships in 183 days, they are seeking $10,000 in start-up funding on IndieGoGo, a website that helps people raise money in exchange for prizes. They believe there is over $1 billion worth of fellowship awards, and the database will make information about fellowships more readily available online.
Vicki Johnson, a four-time fellowship winner, says fellowships have allowed her to do extraordinary work in her field, emergency management. Her first fellowship was the New York City Urban Fellows Program in 2001, where she worked for the Office of Emergency Management during 9/11. When the Christchurch earthquake hit in February, she was in New Zealand on another fellowship and she assisted the response.
"Friends and colleagues have constantly asked me how I find fellowships. There were no easy answers, just networking and research. Fellowships are a word-of-mouth commodity," says Vicki. Her partner, Ryan Johnson, was inspired to create ProFellow when he saw Vicki speak at a career event about how fellowships can enhance resumes, support a career change or pay for graduate school.
The Johnson's launched a 60 day campaign on IndieGoGo to raise money, and in exchange they offer prizes ranging from gratitude via social media to a week's accommodation in New Zealand.
For information on how to contribute to the Johnson's fundraising campaign please visit http://www.indiegogo.com/1000-Fellowships-in-183-Days. To learn more about ProFellow please visit http://www.profellow.com.
###