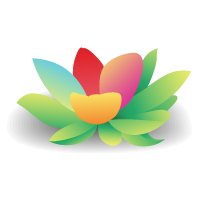 The Best review will get KINDLE, a popular e-book reader!
Free, just for the best review on Newfreescreensavers.com
UK, London (PRWEB) July 05, 2011
NewFreeScreensavers.com, a website dedicated to safe and free screensavers, announces the beginning of its summer contest "Best review on Newfreescreensavers.com". The best review gets a free Kindle, an up-to-date e-book reader.
The contest "Best review on Newfreescreensavers.com" begins on July 11, 2011
Participants have to
1) Write a review on Newfreescreensavers.com website or screensavers or a separate screensaver with a link to the website.
2) Publish it at their webpage, blog, social website page.
3) Send the link to the review at Newfreescreensavers.com Facebook page or to is(at)newfreescreensavers(dot)com or Twitter (@NFSscreensavers).
Participants should remember that they have four weeks for the above three steps (from 11 July till 7August, 2011)
Newfreescreensavers.com Team stops collecting links on 7 August, 2011.
After that
4) Newfreescreensavers.com makes a poll at its Facebook page, which will continue within two weeks (8 till 21 August, 2011)
The best review will be announced on August, 23, 2011 at Newfreescreensavers.com blog page.
The best review will get a KINDLE, a popular e-book reader.
Free, just for the best review on Newfreescreensavers.com
Free screensavers at NewFreeScreensavers.com are safe to install and run and will work on any version of Windows from XP to Windows and Mac. The downloads are typically small, and taking only moments to install, it is possible to start using them right away with minimal hassle.
COMPANY:
NewFreeScreensavers.com offers a collection of completely free screensavers, related software and features a blog with tips and tricks section about screensavers and screensaver reviews. To download a safe free screensaver, and to learn about the best screensaver available, visit: http://www.newfreescreensavers.com/the-best-free-screensaver.html.
Contact:
Claire Webb
is(at)newfreescreensavers(dot)com
NewFreeScreensavers.com project
###