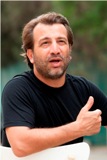 The outcome of a future referendum remains in the balance. The poll findings call for those driving the peace process to reconsider how the process engages the general public.
Geneva, Switzerland (PRWEB UK) 5 July 2011
Interpeace initiative 'Cyprus 2015' today releases the latest findings from an island-wide poll involving 1,000 Greek Cypriots and 1,000 Turkish Cypriots.
These recent poll results provide key insights for both the Greek Cypriot and Turkish Cypriot leaderships as they prepare for the next round of negotiations, to be convened by United Nations Secretary-General, Ban Ki-Moon, in Geneva on Thursday, 7th July, 2011.
As the Greek Cypriot and Turkish Cypriot leaderships continue to discuss the options for the island, the process has become protracted and this latest window of opportunity may be lost.
The current state of play is leading to a negative political climate and public discontent. This is also reflected in the trend that undecided voters in the Greek Cypriot community are indicating they are shifting towards a 'No' vote for reunification, while Turkish Cypriots are expressing increased ambivalence over what they will vote in a future referendum.
Ahmet Sözen, Turkish Cypriot Co-director of the Interpeace initiative 'Cyprus 2015' commenting on these new findings warns:
"The outcome of a future referendum remains in the balance. The poll findings call for those driving the peace process to reconsider how the process engages the general public. This needs to urgently be re-appraised in order to avoid the unfortunate outcome of the general public rejecting a solution that has been agreed by the leaders. "
Spyros Christou, Greek Cypriot Co-Director of the Interpeace initiative 'Cyprus 2015' confirms that:
"There is, however, an opportunity for convergence. Our latest polls show that Greek Cypriots and Turkish Cypriots remain open to a federal settlement. But their opinions clash when it comes to how the issues of security, territory and citizenship should be solved."
When it comes to the 'hot' issues there is limited convergence suggesting the content of the negotiations could be modified slightly in order to increase support in both communities simultaneously. Confidence building measures that have been found, in this and other polls, to have universal appeal could be implemented to increase levels of trust in the peace process and across the island.
Those parameters of the peace talks that the general public do not understand or seem unwilling to accept should be addressed through public information and societal dialogue. Scott M. Weber, Director-General of Interpeace, confirms:
"These require bold and urgent action at the leadership level to ensure the positive public acceptance needed to make any agreement hold."
WHY DO THESE LATEST TALKS TO BE HELD AT THE UN IN GENEVA MATTER?
There are a number of factors that are putting pressure on both the Greek Cypriot and Turkish Cypriot leaderships to make progress in these talks scheduled for the 7th July 2011:

The Republic of Cyprus will take over the EU presidency in the second half of 2012, which puts pressure on the Greek side to resolve the Cyprus problem before then.
There are concerns that if the UN talks with both leaders fail to progress, this could be used towards justifying a UN pull out.
The Turkish Cypriot leadership went as far as to publish a press release at the end of May suggesting that the '7 July tripartite meeting in Geneva could be the last 'summit' where certain issues would be cleared.'
ABOUT THE CYPRUS '2015' PARTICIPATORY POLL
The poll was conducted between 17th March and 14th April 2011 with a sample of 1,000 Greek Cypriots and 1,000 Turkish Cypriots using face to face interviews at the homes of respondents and in their native language.
The approach used to develop these and previous 'Cyprus 2015' polls is 'Participatory Polling', a combination of participatory action research and public opinion polling. It is typically used to bridge the gap between leaderships and society at large, to promote reciprocal awareness and acceptance between groups in conflict and to develop consensual agendas. By using this methodology the organization enables societies to bring about consensual policy change on contested issues of relevance. This is achieved by ensuring multi-stakeholder collaboration in the design and analysis of the poll, so that the full spectrum of viewpoints and interests are considered and captured.
In the Cyprus case, the questionnaire was designed following extensive consultations with policy makers and political parties in both communities ensuring ownership of both the questions and the results. The results have then served as a basis for public dialogue and a support to policy making processes.
SPECIFIC FINDINGS FROM THE POLL
THE SECURITY DOSSIER
Disagree:

Greek Cypriots and Turkish Cypriots disagree over the potential continuation of Turkish guarantees, with Greek Cypriots strongly against, and Turkish Cypriots strongly in favour.
Convergence:

Despite this specific disagreement, both communities believe that a set of guidelines relating to island-wide security should be agreed in advance by all the sides. These would clarify the appropriate response and responsibility for each implementation-related challenge that may arise in the future.
In this context, both communities agree that the European Union could play a role as one of the actors overseeing the implementation of an agreed security strategy. This would specifically set guidelines for implementation. It would also set penalties for non-implementation which would relate to EU benefits and participation in EU decision making.
Finally, both communities agree on who should be present if an international conference is held to discuss the security aspect of the Cyprus Problem; namely, the Turkish Cypriots, the Greek Cypriots / Republic of Cyprus, Turkey, Greece, the European Union and the United Nations. Both communities believe that the permanent members of the UN Security Council should not be separately present at such a conference.
THE TERRITORY DOSSIER
Disagree:

The minimum territorial adjustment that Greek Cypriots appear willing to accept is for Varosha and Morphou to be returned under Greek Cypriot administration, with Karpasia becoming a federal area for the use of both communities. Turkish Cypriots, however, appear strongly opposed to any kind of territorial re-adjustment whatsoever: Even the minimum territorial re-adjustment of returning Varosha to Greek Cypriots in the context of a settlement is opposed by a large majority of Turkish Cypriots.
Convergence:

The only point of convergence between the two communities on the Territory dossier is that both consider as positive the designation of several federal areas, which will not belong to the Greek Cypriot or Turkish Cypriot constituent state but to the whole of Cyprus, while in these areas there would be no restriction of the right to establish a primary residence.
THE CITIZENSHIP DOSSIER
Disagree:

Greek Cypriots expect that most of those who came from Turkey after 1974, including their descendents, should return to Turkey after a settlement, with the only possible exception being people who have intermarried with Turkish Cypriots and their offspring.
Turkish Cypriots, in contrast, believe that people from Turkey who have already lived in Cyprus for many decades with their families should, after a settlement, be allowed to remain.
Convergence:

The only point on which the two communities agree in the Citizenship dossier is that many cases of people who came from Turkey, especially in more recent years, could be solved by allowing them to stay after a settlement, but only with a residence permit and work permit – not as citizens with voting rights.
CONFIDENCE BUILDING MEASURES
Disagree:

Packages to address issues related to direct trade, direct flights, Varosha and universities tend to be rejected by one or the other community.
Convergence:

The proposal to open Varosha as an inter-communal area under UN and EU auspices, where Greek Cypriots and Turkish Cypriots can live and work together is considered acceptable by both communities.
Both communities have expressed agreement on several proposed confidence building measures, and especially to the restoration of religious, historical and cultural monuments that are of significance for each community.
Both communities also support putting an end to the negative daily statements of political leaders against the other community.
Both communities agree that there should be a reduction in bureaucratic formalities when crossing the checkpoints.
AVAILABLE FOR COMMENT ARE THE TWO CO-DIRECTORS OF 'CYPRUS 2015' AND THE DIRECTOR-GENERAL OF INTERPEACE
SPYROS CHRISTOU
Spyros Christou is the Greek-Cypriot Co-Director of the Interpeace initiative 'Cyprus 2015' since 2008. A London School of Economics trained sociologist, he previously worked as research executive for Nielsen, a market research multinational company, performing customized research in the region of North Africa, Central Eastern Europe and Middle East. Christou brings a rigorous approach to market research combined with an in depth knowledge of the complex socio political dynamics across Cyprus.
AHMET SOZEN
Ahmet Sözen is the Turkish Cypriot Co-Director of the Interpeace initiative 'Cyprus 2015'. Sözen had been a member of the official Turkish Cypriot negotiation team in the peace talks. Since 2004, Sözen has been a faculty member of the Department of International Relations at the Eastern Mediterranean University (North Cyprus) where he is also the Director of the Cyprus Policy Center, a political think tank, based at the University. Sözen's areas of research include Conflict Resolution, Foreign Policy Analysis and Theories of International Relations. He is a member of International Studies Association (ISA). Sözen has a BA from Boğaziçi University (Istanbul), a MA in International Relations from Syracuse University (USA). He was awarded with PhD in Political Science – International Relations at University of Missouri (USA) in 1999. Previously he taught at University of Missouri, Middle East Technical University (Ankara) and University of Bahçeşehir (Istanbul).
SCOTT M. WEBER
Scott Weber was appointed Director-General of Interpeace in 2005 by the then-Chairman (2000-2009) of the Interpeace Governing Council, 2008 Nobel Peace Prize laureate and former President Martti Ahtisaari. Scott was selected as a Young Global Leader by the World Economic Forum in 2009. In 2010 Scott was nominated by the Governing Council, chaired by former President of Ghana, John A. Kufuor, for a second 5-year term as Director-General. Scott began his career in the United Nations, first in disaster reduction and then in political affairs. Scott is a member of the Young Presidents' Organization (YPO), The Chatham House (UK), the Steering Committee of the Geneva Peacebuilding Platform. He is also a member of the Advisory Boards of the Geneva Centre for Security Policy (GCSP) and the Center for the Democratic Control of the Armed Forces (DCAF). He holds a Bachelor's degree in International Relations, Economics and Russian from Georgetown University.
ABOUT INTERPEACE
Created in 1994, Interpeace is an international peacebuilding organization, with headquarters in Geneva, that plays a discrete role in helping societies torn apart by violent conflict and civil war to build lasting peace. Interpeace operates as an independent non-governmental organization and in partnership with the United Nations on specific programmes. The organization works with 300 peacebuilders and works across Africa, Asia, Central America, Europe and the Middle East.

Africa: Burundi, Rwanda, Guinea-Bissau, Somali Region, Liberia
Asia: Timor-Leste
Central America: El Salvador, Guatemala, Honduras
Europe: Cyprus
Middle East: Israel, Palestine
Interpeace also has an additional thematic programme on constitution making.
http://www.interpeace.org
ABOUT 'CYPRUS 2015: RESEARCH AND DIALOGUE FOR A SUSTAINABLE FUTURE'
The purpose of the 'Cyprus 2015: Research and Dialogue for a Sustainable Future' initiative is to contribute towards a creative and constructive social debate for the long-term sustainable future of Cyprus. By conducting research for action and creating opportunities of social dialogue between relevant stakeholders from both communities at both intra-communal and inter-communal levels, the initiative investigates future perspectives for Cyprus. 'Cyprus 2015' explores the opinions, views and thoughts of the public, in both Greek Cypriot and Turkish Cypriot communities, and develops them into policy proposals.
'Cyprus 2015', an Interpeace initiative, which commenced in May 2009, is being implemented by the Joint Programme Unit for United Nations / Interpeace Initiatives (JPU). 'Cyprus 2015' is being supported by the UNDP-Action for Cooperation and Trust (ACT) programme in Cyprus and the European Commission Representation in Cyprus.
http://www.cyprus2015.org
###